PDP Has Right To Suspend, Expel Wike – Court Rules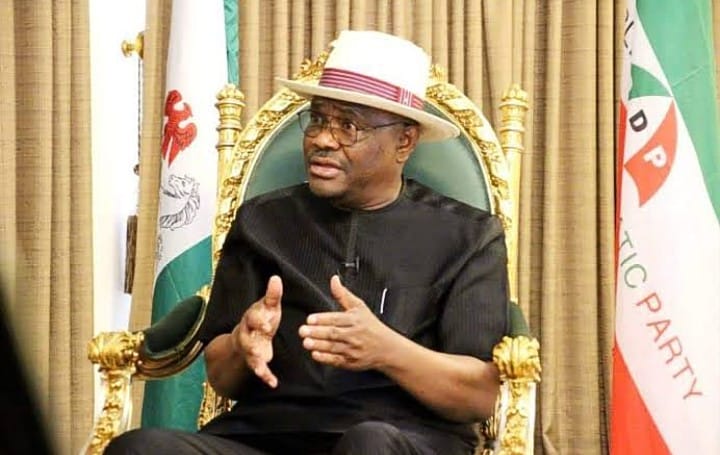 In a ruling delivered on Wednesday, the Federal High Court in Abuja upheld the Peoples Democratic Party's (PDP) right to suspend or expel members, including former Governor oI Rivers State, Nyesom Wike, as long as such actions are legally conducted.
Justice James Omotosho gave the ruling while presiding over the case, which was initiated by Wike prior to the 2023 elections.
Wike sought a court order preventing the PDP from taking disciplinary action against him without due process.
In response to Wike's claims, PDP lawyer Johnson Usman defended the party's position, arguing that Wike had not presented substantial evidence to support his allegations.
Usman maintained that party members voluntarily agree to abide by the PDP's rules and should first explore internal resolution mechanism before taking legal action.
Ruling on the matter, Justice Omotosho affirmed that the PDP is within its rights to discipline members, but such actions must be in line with the party's and the country's constitutions.
He reiterated that fundamental human rights enshrined in Nigeria's constitution are sacrosanct, even though they are not absolute.
Omotosho concluded by stating that the PDP is obligated to uphold constitutional democracy and that any member facing disciplinary action deserves a fair hearing.
He cautioned that dismissing Wike without providing him an opportunity to defend himself would violate the party's constitution.