'Even Peter Obi Said It' – Daddy Freeze Defends Tinubu's Controversial Statement On Fuel Subsidy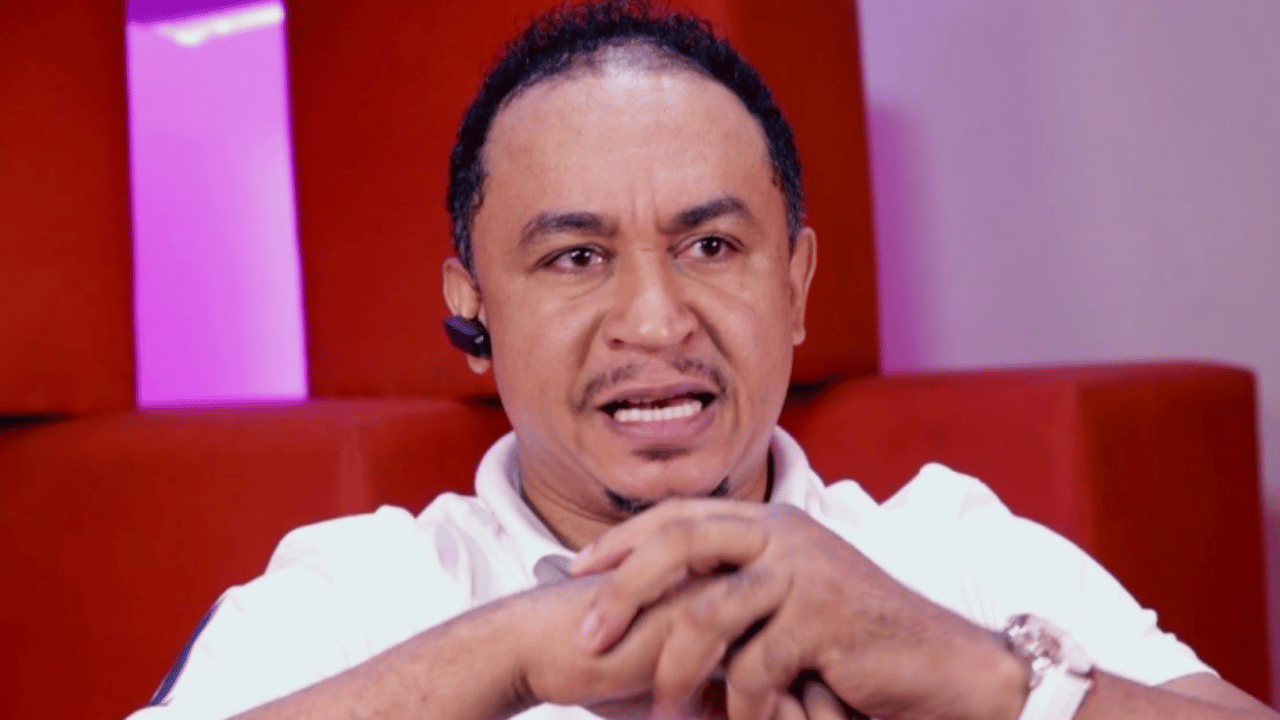 Nigerian media personality, Daddy Freeze, has defended President Bola Tinubu's controversial statement on fuel subsidy removal.
Naija News reported that Tinubu during his inaugural address on Monday, May 29, declared that fuel subsidy will no longer be sustained.
However, within a few hours of the statement, queues surfaced at different filling stations across the country, with some selling N600/ liter.
The situation generated backlash from many Nigerians, saying there were no adequate plans put in place to cushion the effect of the removal.
Reacting to the development, Daddy Freeze, in a post via Instagram, made reference to an old tweet of Labour Party (LP) presidential candidate, Peter Obi.
In the tweet, Peter Obi described fuel subsidy in Nigeria as an organized crime and vowed to remove it immediately if elected as President.
Daddy Freeze said before Nigerians start complaining, they should understand that the former governor of Anambra State made a similar promise.
He wrote: "Before you start complaining, even Peter Obi said he'd remove subsidy."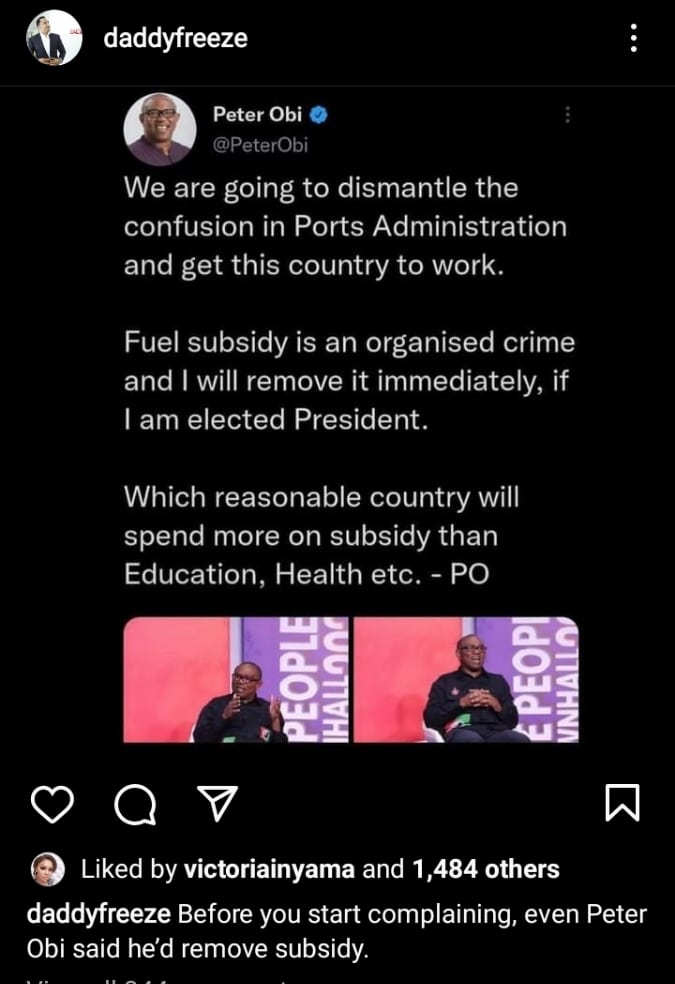 Tinubu Did Not Remove Fuel Subsidy
Meanwhile, former Minister of State for Labour and Employment, Festus Keyamo has on Tuesday berated a section of the media claiming that President Bola Tinubu removed fuel subsidy.
He described the reports as mischievous.
According to Keyamo, Tinubu's administration simply inherited a regime where there was no provision for subsidy in the 2023 Appropriation Act from June.
Speaking via Twitter, the former Minister asked subsidy advocates to convince the Nigerian people why President Tinubu should start on a note of illegality by promising to reintroduce something the law has taken away.
He urged those against its removal to convince Nigerians that if the $10 billion initially allocated as the fuel subsidy would not jumpstart the economy when channeled into other sectors.