Fuel Subsidy: Details Of Meeting Between Tinubu Govt, Labour Leaders Emerge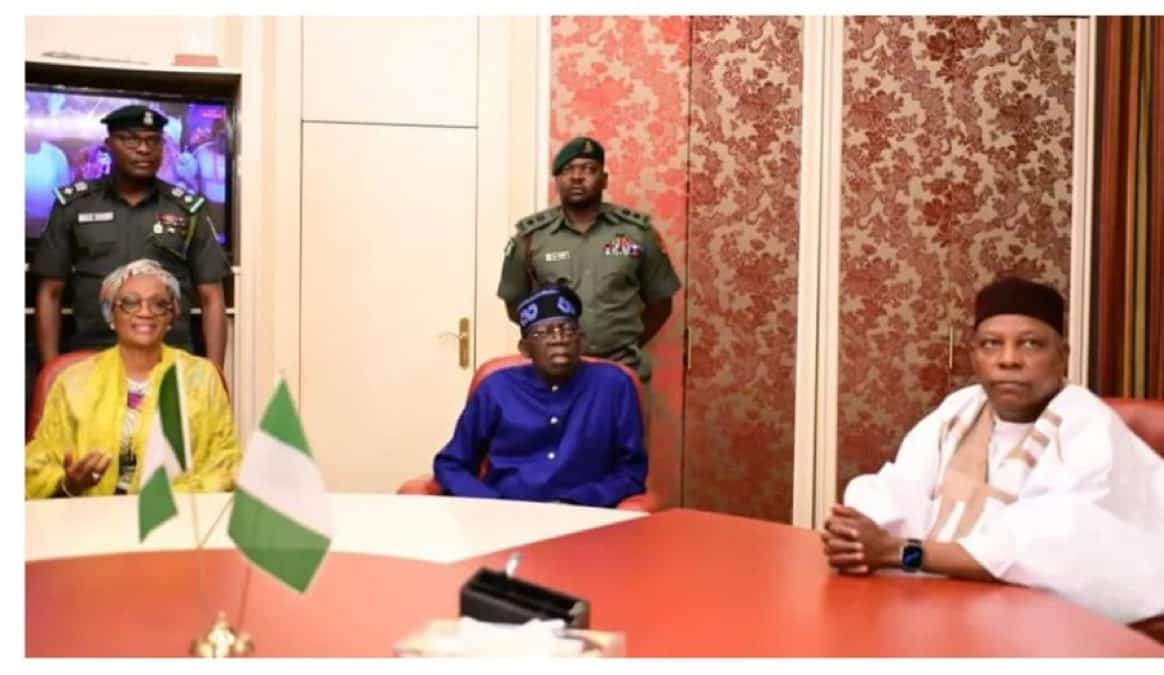 The details of the meeting between the Federal Government and the Organised Labour over fuel subsidy removal have emerged.
Naija News earlier reported that President Bola Tinubu had invited the leadership of the Nigeria Labor Congress (NLC) and Trade Union Congress (TUC) to a meeting at the Presidential Villa in Abuja.
However, the meeting which began around 4pm on Wednesday, has ended in a deadlock and without a consensus.
Speaking with reporters after meeting for several hours, the NLC President, Joe Ajaero demanded that the Federal Government return to the status quo by reversing the price of fuel before resuming negotiations with the NLC.
Ajaero, who criticised the removal of subsidy, stated that the status quo should return before any formal engagement with the NLC, to protect the Nigerian workforce and proffer additional solutions.
He insisted that the Federal Government did not enter into any conversation even on palliative measures for Nigerians, hence the rejection of the latest announcement.
The NLC President said the labour leaders will meet with its members soon to determine the next line of action.
In a chat with reporters after the meeting, Alake said the meeting was robust and engaging but did not provide details.
Alake expressed hope that the talks with the labour leaders would continue and that both parties would reach a reasonable conclusion at its next adjourned meeting.
He said: "We have been deliberating on finding very amicable resolutions to the issue at hand —to the queues and all of that and the increase in pump price.
"We had a very robust engagement. We cross-fertilized ideas, ideas flew from all sides and there is one thing that is remarkable even from the labour side — and that is Nigeria. We are all looking at the peace, progress, and stability of Nigeria. That is what is paramount.
"Of course, the NNPCL GCEO, Mr Kyari, is here, we cannot go into details now because the talks are still ongoing.
"We cannot finish everything in one setting, so we have adjourned now, we are continuing the talks at a later date very shortly. But the point is that the talks are ongoing and it's always better for all sides to keep talking with a view to arriving at a very amicable resolution that will be in the longer-term interest of all Nigerians. That is as much as we can say now."
Representatives of the Federal Government at the meeting included the Group CEO of the Nigerian National Petroleum Company (NNPC) Limited, Mele Kyari; Governor of the Central Bank of Nigeria (CBN), Godwin Emefiele; former Edo State Governor Adams Oshiomhole, and former Commissioner of Information in Lagos State, Dele Alake
The Organised Labour was represented at the meeting by the NLC National President, Joe Ajaero; and the TUC President, Festus Osifo.