Shettima Reacts To Tinubu's Decision To Remove Fuel Subsidy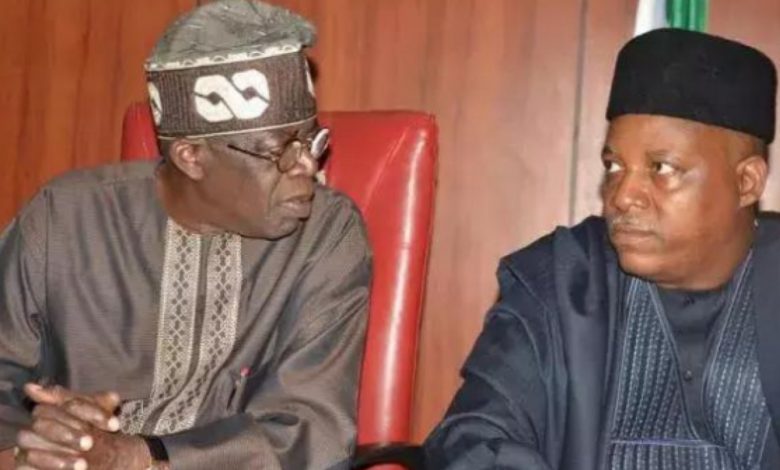 Vice President, Kashim Shettima, has reacted to his principal, President Bola Tinubu's decision to remove subsidy from Premium Motor Spirit (PMS), better known as fuel or petrol.
Naija News recalls that former President, Muhammadu Buhari, attempted to remove the subsidy months ago but suspended the plan weeks before his tenure expiration.
However, Tinubu, while delivering his inaugural speech on Monday at the Eagles Square in Abuja, declared an end to fuel subsidy.
Defending his principal while addressing journalists after he resumed office as the number two citizen in Aso Villa on Tuesday, Shettima said Nigeria would eventually suffer in the long run if Tinubu's administration fails to remove fuel subsidy.
According to him, removing the fuel subsidy would be in the interest of the masses as against the upper class that would protest it because they are the beneficiaries all along.
Shettima said: "The President has already made pronouncements yesterday on the issue of the fuel subsidy. The truth of the matter is that it is either we get rid of the subsidy or the fuel subsidy gets rid of the Nigerian nation.
"In 2022, we spent $10 billion subsidising the ostentatious lifestyle of the upper class of society because you and I benefit 90% from the oil subsidy. The poor 40% of Nigerians benefit very little.
"And we know the consequences of unveiling a masquerade. We will get fierce opposition from those benefitting from the oil subsidy scam. But where there is a will, there is a way. Be rest assured that our president is a man of strong will and conviction.
"In the fullness of time, you will appreciate his noble intentions for the nation. The issue of fuel subsidy will be frontally addressed. The earlier we do so, the better."