Nnamdi Kanu: MASSOB Sends Message To Tinubu, As Movement Celebrates 56 Anniversary Of Biafra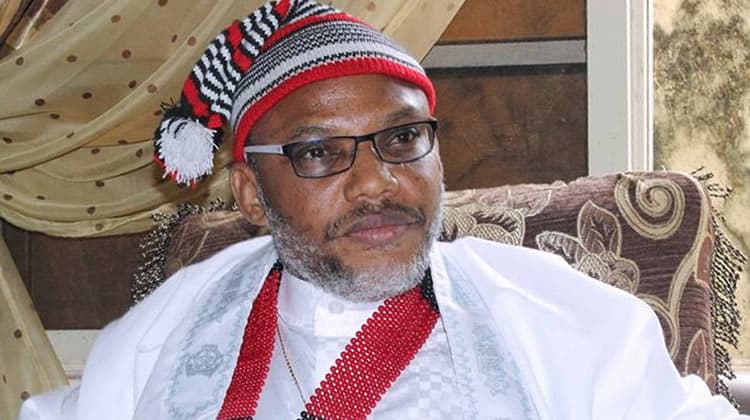 In commemoration of the 56th anniversary of Biafra, the Movement for the Actualization of the Sovereign State of Biafra (MASSOB) has pleaded with President Bola Tinubu to release the detained leader of the Indigenous People of Biafra (IPOB), Nnamdi Kanu.
According to the movement, in a statement on Tuesday, as it marks 56 years of Biafra, it would continue to celebrate its freedom fighters.
Naija News reports that the movement's leader, Uchenna Madu said  "Today, we remembered, celebrated, and commemorated the sacrifices our gallant soldiers of Biafra made for our freedom. MASSOB remembered the pains, anguish, hunger, subjections, hunger, mesmerization, and supreme prices our fathers, mothers, brothers, and sisters paid for Biafra's freedom.
"We shall continue to remember them because their sufferings always provoke and revive our unshakeable and undeterred zeal and commitment to the self-determination of Biafra.
"The new struggle for self-determination and restoration of Biafra, anchored by MASSOB and others, is grounded on the principle of non-violence.
"Today, all over the world, MASSOB members are on sober reflection as we remember the brutalities, persecutions, mesmerization, traumatic torture, extrajudicial killings, afflictions, imprisonment, and traumatic deaths at the hands of the security agents of Nigeria.
"The more the freedom fighters are politically incarcerated, the more they are hardened, and the more the followers become uncontrollable.
"MASSOB demands the release of Mazi Nnamdi Kanu, the leader of IPOB, from the new president Bola Tinubu of Nigeria, who once declared that he does not believe in Nigeria.
"MASSOB expresses our gratitude to the people of Biafra for their eloquent observation of today's Biafra Day anniversary celebration."