Uba Sani Performs First Action As Kaduna Governor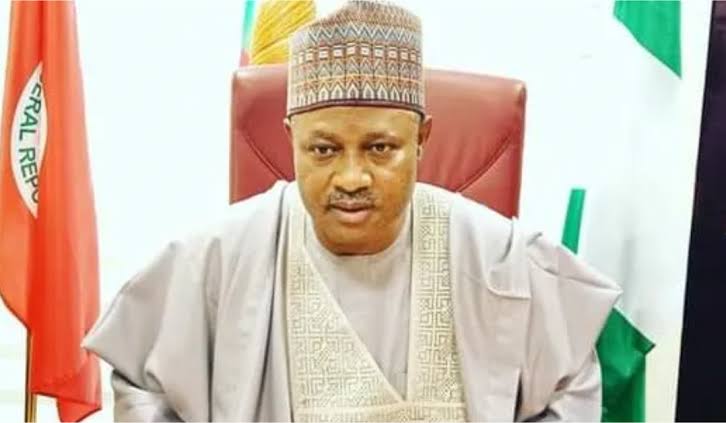 Newly sworn-in Governor of Kaduna, Uba Sani has renamed a major street after the immediate-past governor, Nasir El-Rufai.
Naija News reports that Sani performed the task after his swearing-in as governor of the state, where he changed Rabah Road to Nasir El-Rufai Way.
The governor further directed the Kaduna Capital Territory Authority (KCTA) to effect the renaming of the 15-kilometre stretch of road.
The Nasir El-Rufai Way, a main artery of the city's road network, is the first road to link the eastern and western sectors of the city. It commences from the Eastern Bypass, bisects Malali, and leads to the NDA and across the Nnamdi Azikiwe bypass, terminating at the Rigasa train station link road.
El-Rufai Sacks Kaduna Assembly Clerk, Others
Meanwhile, the outgoing Governor of Kaduna State, Nasir El-Rufai has given the green light to dismiss Bello Zubairu Idris, the Clerk of the Kaduna State House of Assembly.
The decision was communicated through a statement by Muyiwa Adekeye, the Special Adviser to the Governor on Media and Communication.
In addition to Idris, Governor El-Rufai also terminated the roles of Yau Yunusa Tanko, a permanent secretary, and Francis Kozah, the secretary of the Kaduna Enterprise Development Agency (KADEDA).
Additionally, the governor accepted the retirement of Stephen Joseph, another permanent secretary in the state.
Just last week, El-Rufai had pledged his commitment to continue demolishing houses and "removing bad persons" up until the final moments of his term.
His promise came to light during the launch of a book highlighting his legacies, titled "Putting The People First," authored by Emmanuel Ado, a veteran journalist and public commentator.