Soludo's Aide Speaks On Governor Being Denied Access During Tinubu's Inauguration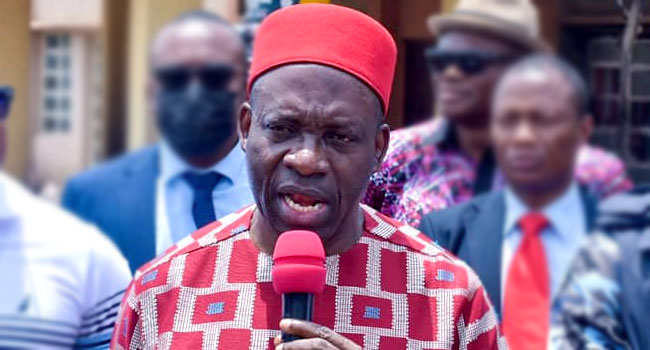 A video circulating on social media showing the Governor of Anambra State, Chukwuma Soludo, being redirected to another section of the Eagles Square during President Bola Tinubu's inauguration on Monday sparked reactions online.
The Press Secretary to the governor, Christian Aburime, however, clarified the situation, stating that Soludo was indeed invited to the inauguration and was not sent away from the state box where dignitaries were seated.
Aburime explained, "A mischievous and misleading video is currently circulating online, shared by individuals who take pleasure in spreading false information to the public."
He further clarified that the video captured the moment when Governor Soludo arrived at Eagle Square for the Presidential swearing-in ceremony in Abuja and was politely redirected by protocol officials to his designated seating area among the VVIPs.
Aburime emphasized that redirecting guests to their rightful seating positions is a routine protocol and not an issue or an act of condescension.
He assured the public that Governor Soludo was one of the few governors invited to witness the inauguration of President Bola Tinubu's government and could not have been turned away.
The governor's spokesperson urged the public to disregard the video, highlighting that its intent was to spread misinformation.