Peter Obi, Atiku, Others Have Rights To Seek Redress In Court – President Tinubu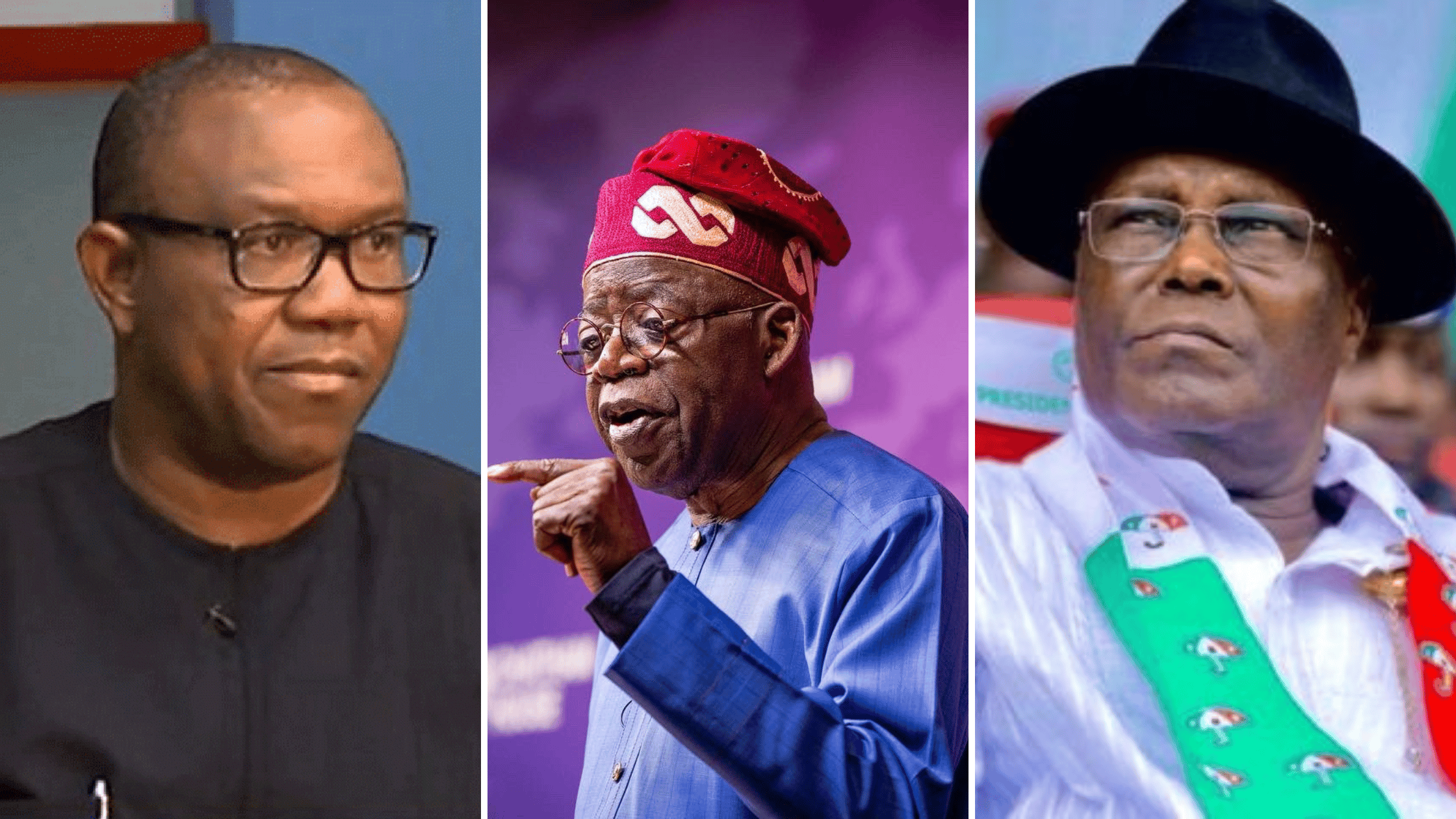 President Bola Tinubu declared on Monday, May 29, that 2023 presidential candidates, including Peter Obi of the Labour Party (LP), Atiku Abubakar of the Peoples Democratic Party (PDP) and others, could proceed with seeking redress in court over the outcome of February 25th election that brought him to office.
Naija News reports that Tinubu was sworn into office today at Eagles Square in Abuja.
The former Governor of Lagos State and his Vice, Kashim Shettima, officially succeeded former President and Vice President, Muhammadu Buhari and Yemi Osinbajo, respectively today.
While delivering his first speech at the inauguration ground today, Tinubu insisted that the outcome of the February 25th election reflected the will of the people.
"However, my victory does not render me any more Nigerian than my opponents. Nor does it render them any less patriotic," Tinubu said noting that his opponents at the poll shall "forever be his fellow compatriots. And I will treat them as such. They represent important constituencies and concerns that wisdom dare not ignore.
"They have taken their concerns to court. Seeking legal redress is their right, and I fully defend their exercise of this right. This is the essence of the rule of law. (canablue.com) "
Tinubu stressed that the 2023 general election was a hard-fought contest, adding that it was also fairly won.
"Since the advent of the Fourth Republic, Nigeria has not held an election of better quality," the President said.
Recall that Atiku, Obi and other presidential candidates in the last election are challenging Tinubu's victory at the Presidential Election Petition Tribunal.