Panic As Policewoman Slumps, Lose Consciousness At Alex Otti's Swearing In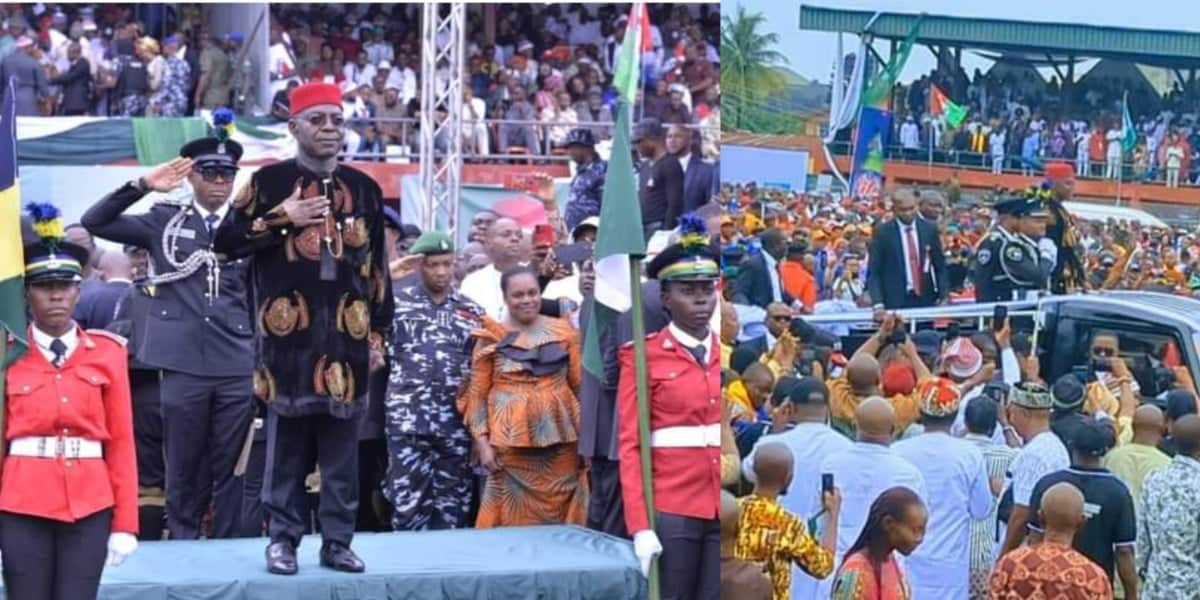 A female police officer on Monday slumped twice and lost consciousness on the pitch of Umuahia Township Stadium, during the swearing-in ceremony of the new Abia State governor, Alex Otti.
Naija News learnt that the young policewoman was among those participating in the special police march, organized by the Abia State Police Command when she suddenly slumped on the field.
According to DAILY POST, the officer slumped the first time while the parade was in full swing, she rejoined the march, slumped again, and lost consciousness.
She was taken to a corner of the stadium for medical attention before she regained consciousness after 10 minutes.
The officials of the Nigerian Red Cross and members of the Medical Committee of the Alex Otti Inauguration reportedly carried the female police officer on a stretcher to an undisclosed hospital in Umuahia.
Meanwhile, Otti and his Deputy, Ikechuckwu Emetu were sworn- in by the Chief Judge of Abia State, Justice Lillian Abai.
A mammoth crowd of supporters also filled the Umuahia township stadium to the brim, jubilating over a new dawn in the state.
The former Chief Executive Officer of defunct Diamond Bank after collecting the mantle of leadership, vowed to operate from his re-election campaign platform which would in return, transform Abia State even as he said that his team of appointees would be made up of men and women of integrity who are also dedicated to service.
He commended the courage exhibited by INEC officials whom he said, made the wills of the people prevail, and praised the LP Presidential candidate Peter Obi and members of the party for their contributions to his victory.