National Cultural Troupe Makes Presentation For Tinubu, Shettima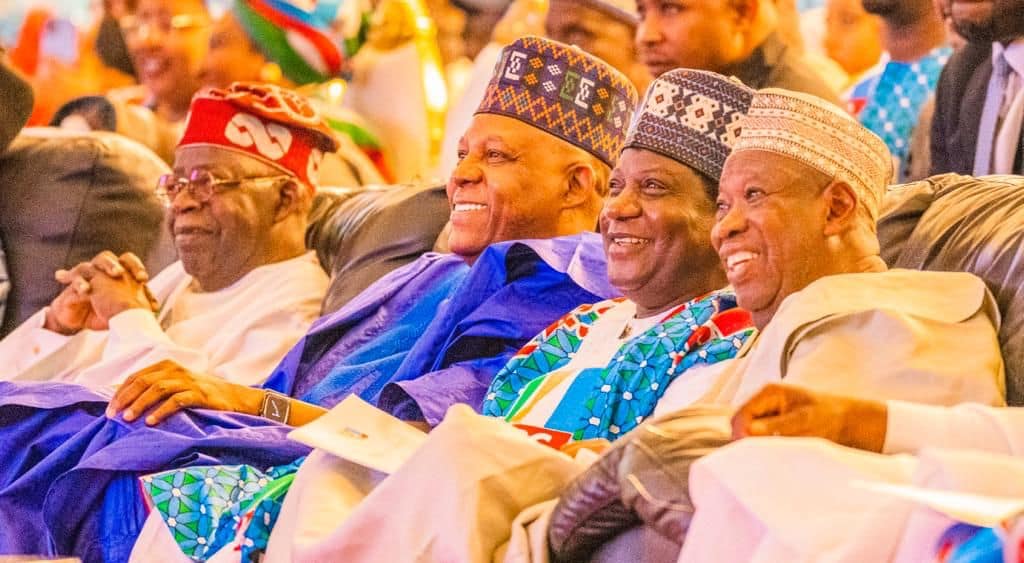 The National Cultural Troupe, on Monday, presented a presidential display and presentation to President Bola Tinubu and Vice President Kashim Shettima.
Naija News reports that the cultural troupe performed for the new president, his vice, their wives, and other dignitaries present at Eagle Square in Abuja, the nation's capital.
Earlier, Tinubu and Shettima had undertaken the Oath of Office which was administered by the Chief Justice of Nigeria, Kayode Ariwoola.
After undertaking the oath, the former Governor of Lagos State inspected the parade ground and waved and smiled to the crowd in a moving vehicle.
Buhari's ADC Officially Hands Over To Tinubu's ADC
In a significant gesture symbolizing the transfer of power, the Aide-de-Camp (ADC) of ex-president, Muhammadu Buhari, Yusuf Dodo officially handed over his duties to the ADC of President Tinubu, Nurudeen Alowonle Yusuf.
This seamless transition of security responsibilities took place at a ceremony that showcased the peaceful transfer of power from one administration to the next.
As the two ADCs stood side by side, the outgoing ADC of President Buhari expressed his gratitude for the opportunity to serve and protect the President during his tenure.
He commended the professionalism and dedication of his team and reassured them of a smooth transition.
The incoming ADC of President Tinubu, Yusif acknowledged the responsibility bestowed upon him and vowed to uphold the same level of commitment and excellence.
As the new ADC assumes his role in President Tinubu's administration, he will work closely with the President and his security team to ensure the safety and protection of the nation's leader.