Ladan Bosso Vows To Lead Flying Eagles To Under-20 World Cup Final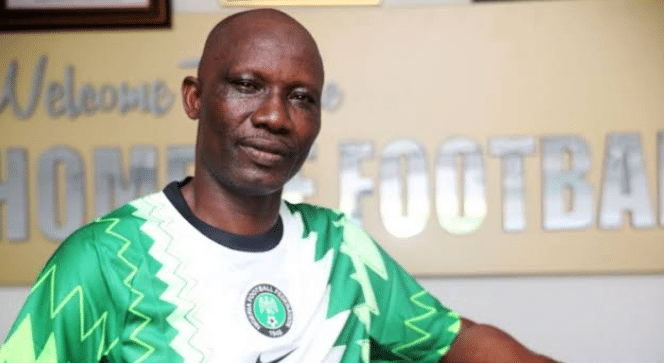 Flying Eagles of Nigeria head coach, Ladan Bosso is certain that his team has what it takes to reach the final of the ongoing Under-20 World Cup in Argentina, even though they have been paired with the hosts in the round of 16.
Ladan Bosso and his boys recorded their first defeat in this year's edition of the tournament when five times champions Brazil defeated them 2-0 in their last group game on Saturday.
Jean headed in a corner from Marquinhos to score the game's first goal, and he later added another after a swift counterattack to make it a 2-0 win.
This means that since the Flying Eagles first played against Brazil in 1983, 40 years ago, the Nigeria's under-20 side, are yet to defeat the Brazilian team.
Bosso's team, secured third place in Group D on goal differential following victories over the Dominican Republic and Italy which were enough to qualify them for the round of 16.
After their 2-0 defeat to Brazil, Ladan Bosso, 55, told reporters that his side will fight for the Under-20 World Cup trophy rather than dwell on the defeat.
"The match has come and gone. Before this match, we were planning this match, we'd go back and prepare for the real game," the Nigerian tactician said.
"We have to fight for the trophy. I think it is still open. Everybody can be there, and I believe we have the capacity to be there (the final). (https://www.top5.com) "
He added, "We are into the knockout stage, and in the knockout stage, there is an approach, we can employ for it, and we hope we'd have our plans executed accordingly".
For them to continue their journey in the tournament, Ladan Bosso and his boys would have to beat Argentina in the round of 16 at the Estadio San Juan del Bicentenario on Wednesday, May 31. The game is scheduled to kick off at 10 PM WAT.