British Boxer Explains Why Anthony Joshua Can't Regain His World Titles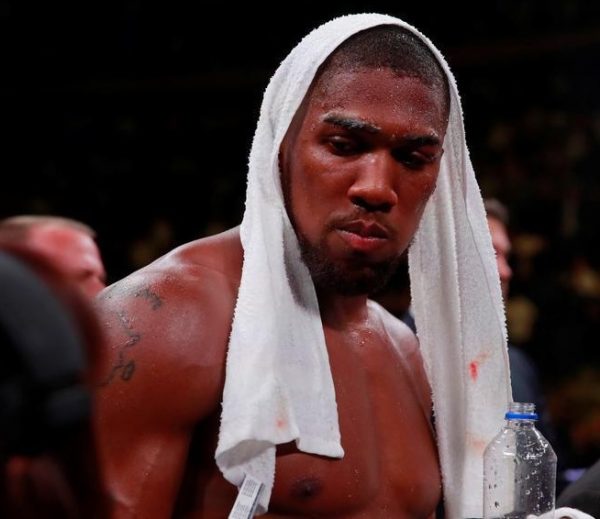 Former cruiserweight champion Johnny Nelson has described Nigerian-born British boxer Anthony Joshua as "done" and lacking what it takes to regain his world heavyweight titles.
Johnny Nelson's comment is coming after former British champions Carl Froch claimed that Anthony Joshua would leave the sport of boxing having achieved "no real legacy" and will only be remembered for "losing to a fat Mexican kid in Andy Ruiz."
Nelson, a guest on Simon Jordan's "Up Front" podcast, agreed with Carl Froch noting that Joshua has proven that he has nothing more to offer which was why he could not fight over three months after his last fight.
He also claimed that even though Anthony Joshua, 33, has a lot of experience in the ring, he still makes rookie mistakes.
Johnny Nelson said, "I do now (think he's done) and I don't like saying it because I like AJ and people will see that and say 'he's out of order'.
"When I'm asked about AJ I give an honest answer but the thing is time tells its own story. I was asked when he boxed Usyk the last time when I was out in Saudi, 'What do you think will happen if he loses?' and I said 'If Anthony Joshua loses, he'll walk away.'
"I said that because the problem is he's not going to be able to handle not being a world champion and now you're seeing the breakdown. At one point he was boxing in three months, and now he's boxing in December. Remember it's the first time he's had such a backlash from a fight that he's won (against Jermaine Franklin)."
He added, "The reason why I say it now (he's done) is because Anthony Joshua has been through every experience going, he's a 33-year-old man. He's not a boy turning into a man, he's a man and he's still making boyish mistakes. He's a former two-time heavyweight champion of the world but he's still making these rookie mistakes now at 33 years old."
Joshua had already given the impression that he was prepared to face Deontay Wilder this December as 'AJ' vs. Wilder and Tyson Fury vs. Oleksandr Usyk have been scheduled to take place on the same night in Saudi Arabia.
Fury has revealed, however, that, in an unforeseen turn of events, Joshua's management has been given a "draft contract" for a planned British blockbuster at Wembley in September.