Tinubu Reveals Plan For Buhari, CBN's Naira Redesign Policy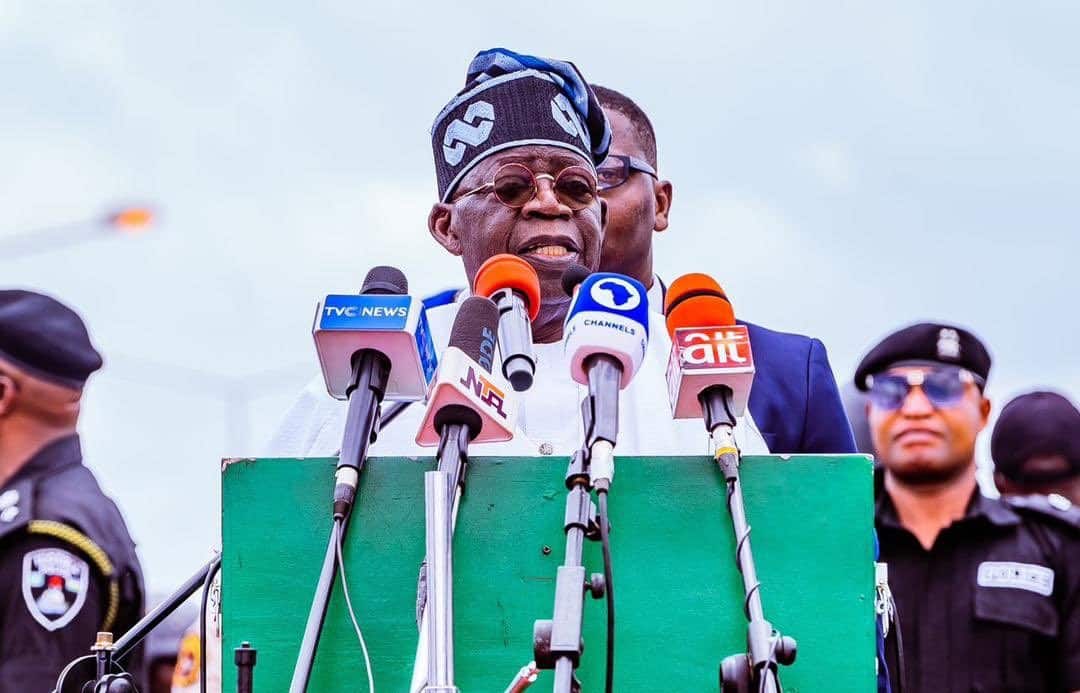 In his inaugural address at Eagle Square, President Bola Ahmed Tinubu on Monday pledged to review the naira redesign policy implemented by his predecessor, Muhammadu Buhari.
He emphasized that both new and old currency notes would continue to be accepted as legal tender.
President Tinubu acknowledged the need for a thorough house cleansing in monetary policy.
He called for the Central Bank of Nigeria (CBN) to work towards achieving a unified exchange rate.
This, he explained, would redirect funds from arbitrage towards meaningful investments in infrastructure, equipment, and job creation, thereby fueling the real economy.
Tinubu highlighted the importance of reducing interest rates to stimulate investment and consumer spending, which in turn would sustain economic growth.
He recognized the need to create an environment that encourages businesses to invest and consumers to make purchases.
The President expressed his commitment to achieving a balance that promotes economic development.
The President expressed concerns about the implementation of the currency swap policy by the Central Bank, particularly its impact on a large number of unbanked Nigerians.
He vowed to review the policy, taking into consideration its effects on the economy and the financial inclusion of citizens. In the meantime, both new and old currency notes would be treated as legal tender.
President Tinubu emphasized his administration's commitment to fostering a stable and prosperous economy. He recognized the importance of sound monetary policies and pledged to work towards creating an environment that encourages investment, job creation, and economic growth.
In conclusion, Tinubu reassured Nigerians that his government would undertake a comprehensive review of the naira redesign policy and implement measures to promote economic stability and financial inclusion.