Ex-Rivers Gov, Wike Shut Down Atiku's Ally Hotel, Bar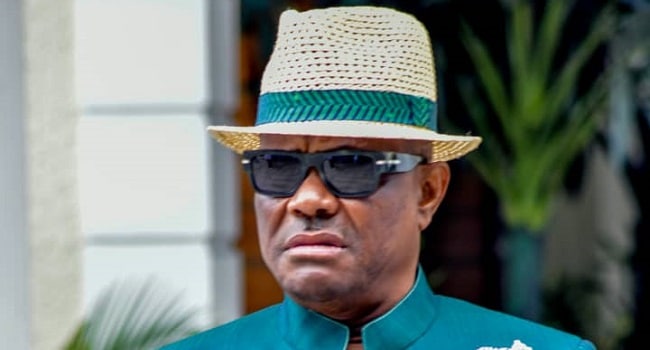 Former Rivers State Governor, Nyesom Enzo Wike has ordered the police to seal off an hotel and a bar in the Elekahia axis of Port Harcourt.
Naija News gathered that the ordered was carried out in the early hours of Monday May 29.
The sealed buildings, CSKR hotels and Priscy's Bar, belong to a former member of the Rivers State House of Assembly and supporter of Atiku Abubarkar, Hon. Jones Ogbonda.
In a short message, the former state lawmaker confirmed the sealing of the hotel and bar at around 2:55am by the State Police Unit of C4i.
Staff and lodgers at both sealed premises were manhandled and forcefully ejected from the buildings.
"Nysom Wike just sent C4i police unit to seal my hotel, CSKR hotels and Priscy's bar both at Elekahia. The police manhandled both lodgers and staff and forcefully drove out everyone in the premises," a part of the message reads according to Daily Trust.
It was gathered that no reason has been given for the latest order sealing the hotel and bar by the state government and police.
Recall that on August 19, 2022, Wike ordered the sealing of Priscy's bar where staff and customers were arrested and detained by men of the Tactical Team of Nigeria Police Force, C4i. The bar was sealed off for 11 days before the former governor directed it to be unsealed. ()