Sanwo-Olu Releases Official Portrait Ahead Of Second Term Inauguration (Photo)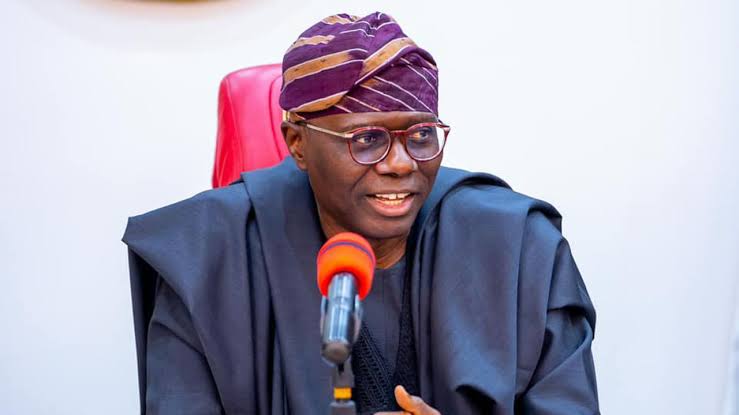 The Lagos State Governor, Babajide Sanwo-Olu has released his official portrait ahead of his second term inauguration scheduled for Monday, 29th May, 2023.
The portrait was released on Sunday evening via the official Twitter handle of the Governor.
He urged all government and non-government institutions to kindly take note of the change.
The Lagos State Governor wrote: "Ahead of tomorrow, Monday May 29th inauguration for our second term in office, my new official portrait, taken by my official photographer, Ademola Olaniran @ademolaniran1 has been released.
"All government and non-government institutions should kindly take note of the change.
"Thank you and God bless."
See the photo.
Governor Sanwo-Olu Dissolves Cabinet, Aides
The Governor of Lagos State, Babajide Sanwo-Olu has ordered the disbanding of the state executive cabinet and all associated aides, effective Friday, May 26, 2023.
The directive was announced in a circular issued on Wednesday by Head of Service, Hakeem Muri-Okunola.
Labelled as circular number 046 and titled "End of Political Office holders-Cabinet/non-cabinet ranks."
The circular emphasized the need for asset declaration in line with paragraph 11 (1b), part one of the fifth schedule of Nigeria's constitution pertaining to end-of-tenure asset declaration.
The officers affected by this order include Commissioners, Special Advisers (both cabinet and non-cabinet), and all assistants (Senior Special Assistants, Special Assistants, Personal Assistants, Technical Assistants, Personal aides, etc.).
The governor instructed these officials to draft individual handover notes and return any government property in their possession, including utility/project vehicles, to the accounting officer or most senior director of their respective ministries, departments, and agencies (MDAs).