Nnamdi Kanu's Family Speaks On Alleged Plans To Sabotage Tinubu's Inauguration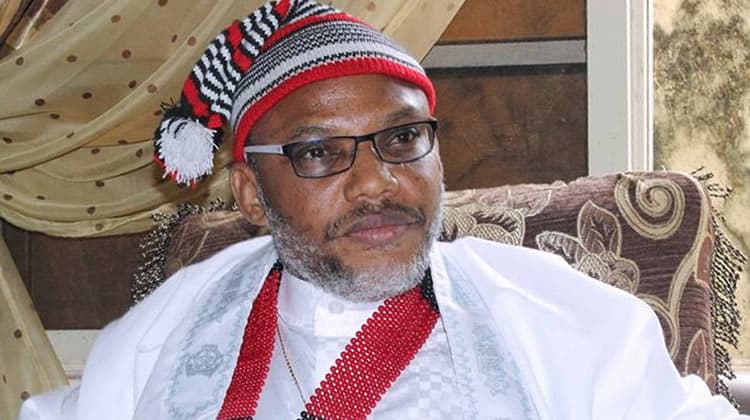 The family of the detained leader of the Indigenous People of Biafra (IPOB), Mazi Nnamdi Kanu has stated that reports claiming they are planning to disrupt the inauguration ceremony of the President-elect, Bola Tinubu are false.
Nnamdi Kanu's brother, Prince Emmanuel Kanu said the family nor IPOB were not planning to disrupt the inauguration in Abia or any part of the country.
Kanu stated this while speaking in an interview with Vanguard. He insisted that those trying to link the family with such nefarious activities were simply trying to blackmail the family and the movement.
"We are not part of it. Anybody behind such a plot should count us out of it. We are not involved and we discourage such. Those doing such things are the real enemies of our people," he said.
Kanu's family said that mischief makers should stop using its name to create confusion or cause tension in the land, noting that the family and IPOB led by his brother believe in peace and will continue to promote peace.
Kanu said that the major preoccupation of the family is how to secure the release of Kanu, and not how to disrupt any inauguration.
Prince Emmanuel urged members of the public to disregard any rumour or social media report trying to associate Kanu's family or IPOB with any unholy act vis-à-vis May 29 inauguration.