Makinde, Sanwo-Olu Declare Assets Ahead Of Second Term Inauguration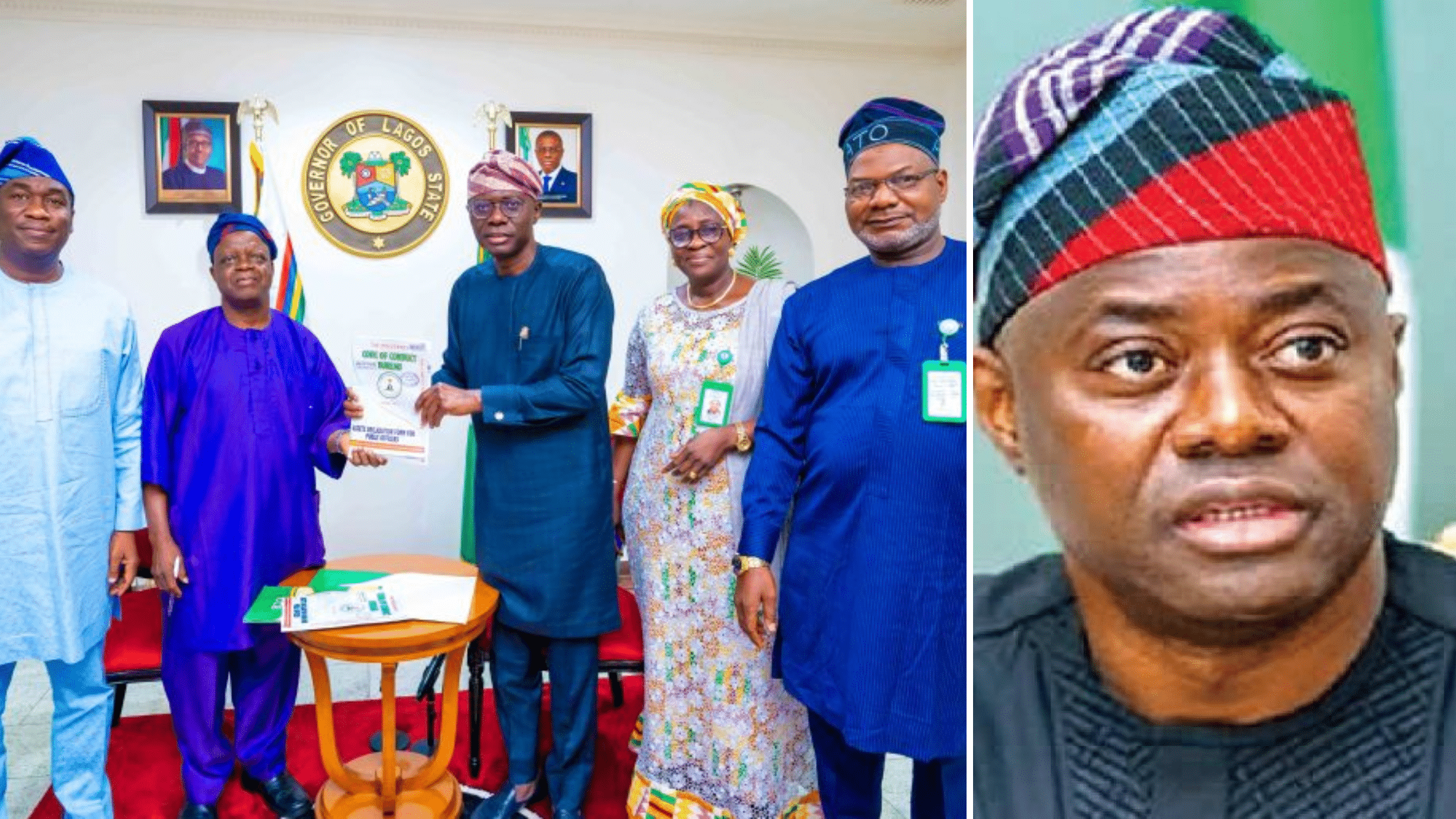 The Oyo State Governor, Seyi Makinde has asserted that he became poorer since his assumption into office in 2019.
According to the Oyo State governor, he has not had time for his business in the last four years because he has been tending to the business of the state.
Naija News understands that Makinde declared that he had N48 billion worth of assets when he assumed his first term in office.
Speaking to reporters on Sunday days after submitting his Asset Declaration form at the Code of Conduct Bureau office on Total Garden Road, Ibadan, Makinde said that the details of the new asset declaration would be made public soon.
It was also learned that his deputy, Bayo Lawal, was also present to submit his Assets Declaration form too.
He said "By law, I have to do a Declaration of Assets at the end of my first tenure and before assuming office for the next tenure.
"So, I have gone to the CCB office to submit my Assets Declaration form at the end of my first tenure and also my assets at the beginning of the second tenure. You are all aware of my Assets Declaration for the first tenure.
"I can tell you that in the last four years, I'm poorer by 10 to 12 percent. This is because I have not really had the chance to look after my business.
"We have been looking after Oyo State business; so, I'm not surprised that there were losses a bit here and there, but I'm still okay."
In a similar instance, the Lagos State Governor, Babajide Sanwo-Olu, and his Deputy, Dr. Obafemi Hamzat, have submitted their Asset Declaration Forms.
This platform gathered that Sanwo-Olu and Hamzat were administered the asset declaration by a Board Member representing Southwest Zone, Prof. Samuel Ogundare.
It was gathered from The Punch that the declaration was witnessed by members of the Code of Conduct Bureau, Rt. Hon. Taofeek Abdulsalam, and Lagos State Director of the Bureau, Mrs. O. Popoola.
According to the Lagos governor" My deputy and I have satisfied that necessary requirement before we take the oath of office.
"Thank you Prof. S.F Ogundare, the board member representing South West zone, for administering the assets declaration process."