'I Regretted What I Did' – Garba Shehu Discloses Worst Experiences As Buhari's Spokesman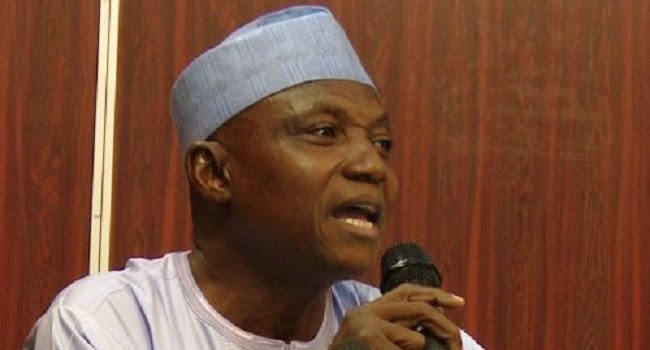 The Senior Special Assistant to the President on Media and Publicity, Garba Shehu, has disclosed his worst experience as an aide to Muhammadu Buhari.
Naija News reports that Shehu was appointed by Buhari in 2015 and reappointed in 2019.
Speaking in an interview with BBC, the presidential aide disclosed that the comments he made on the Kankara abduction and Zabarmari massacre were his worst experiences under Buhari.
Recall that Boko Haram terrorists in November 2020 attacked a group of rice farmers in Zabarmari, Borno State. The unfortunate incident led to the death of at least 43 farmers.
Following the development, Garba issued a statement, saying that the farmers had no business being there.
Also in December, gunmen abducted over 300 students from Government Science Secondary School in Kankara, Katsina State.
However, Sani claimed that not more than 10 girls were abducted, but later apologized for the wrong information.
Speaking on his past mistakes, Shehu said, "When Boko Haram killed more than 50 farmers, some were even saying they are 110 in Zabarmari Borno State, and the abduction of more than 300 girls in Kankara Katsina State.
"In all these two incidents, security authoritatively told me false information, I used it but later was proven otherwise. Like the Kankara case where about 300 girls were abducted but the persons that should ideally know the situation told me that those kidnapped were not more than 10, I am still in pain of these.
"I publicly issued the statement, these girls have parents and relatives, they might have felt we were downplaying the seriousness of the situation, I saw them when they were released, they were 270, I regretted saying they were not more than 10.
"The same happened in the Zabarmari case, I was told the wrong information and I made it public. The things are past now and I have apologized."