'I Have No Reason To Flee' – Matawalle Confronts His Accusers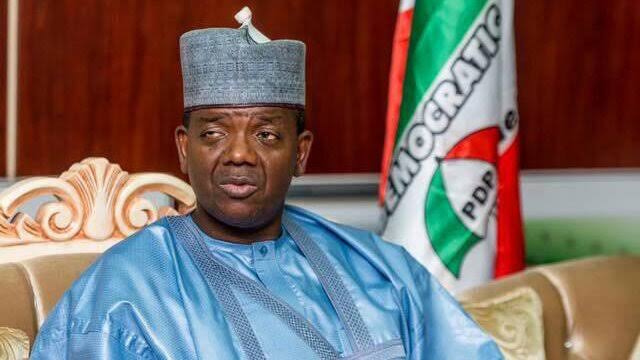 The outing Governor of Zamfara State, Bello Matawalle has come out to say he has no reason to flee the country because he loves Nigeria.
Naija News understands that there are speculations that the governor had fled the country ahead of the end of his tenure on May 29 over the fear of being arrested by officials of the Economic and Financial Crimes Commission (EFCC).
However, speaking with reporters on Saturday in Abuja, Matawalle told his accusers to provide facts on the allegation that he misappropriated funds and approach the courts, instead of engaging in a media trial.
He said, "If anyone has anything against me, he should bring it, let us see it. For what? They should bring it. And you cannot just go on a media trial of someone. Bring your records, go to court, let the court say, 'This person was found guilty of so-and-so problem.
"But for now, it is only the courts of competent jurisdiction that can say 'you are ever convicted' or 'you are found guilty on any of the crimes', but nobody, as a human. And I assure you that Asiwaju [Bola Tinubu], as a person, will respect the rule of law. He will adhere to the rule of law.
"I am back to my country, and what's wrong with that? It's just people — you know, everybody has his own opinion.
"Many people can say so many things, particularly in this era of social media, someone will just wake up and write lies or make useless comments on someone. And as I said, it's someone's opinion."
It would be recalled that the state's governor- elect, Dauda Lawal, who would be inaugurated on Monday, defeated Matawalle in the March 18 governorship poll.