I Apologise For Hardship Caused By Some Of My Decisions – Buhari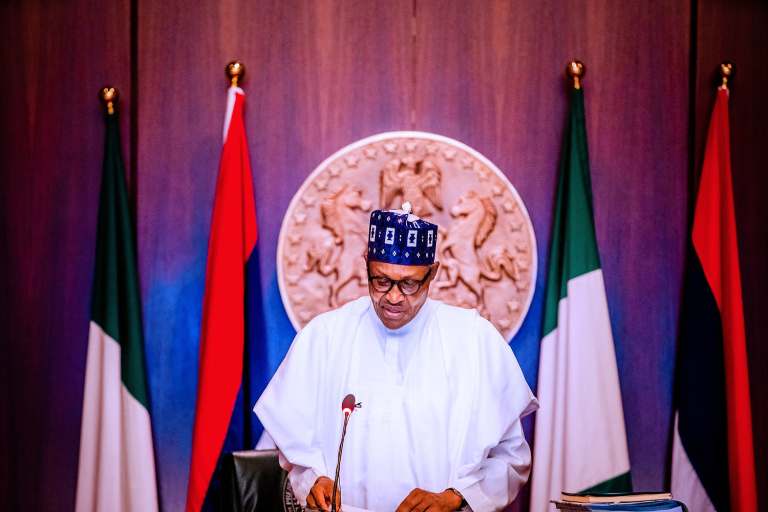 President Muhammadu Buhari has apologized to Nigerians for the hardship caused by some of the decisions taken by his administration over the last eight years.
The Nigerian leader gave the apology in his farewell address to Nigerians on Sunday morning which was monitored by Naija News.
Buhari admitted that some of his administration's policies caused "temporary pain and suffering" to Nigeriansmstressing that they were not intentional.
The President remarked that although the decisions were difficult choices, the measures were taken for the overall good of the country.
He said: "In the course of revamping the economy, we made some difficult choices, most of which yielded the desired results.
"Some of the measures led to temporary pain and suffering for which I sincerely apologised to my fellow countrymen, but the measures were taken for the overall good of the country."
President said despite some of the harsh policies of his government, he will be leaving the country better than he met it when he took over from President Goodluck Jonathan in 2015.
Buhari said he feels fulfilled that he has started Nigeria's re-birth by taking the initial critical steps, and believes the incoming administration will continue with the process to see a Nigeria that fulfills its destiny to be a great nation.
He also thanked millions of Nigerians who prayed and supported him during his illness in the first term of his office, saying he is constantly praying for them and the nation to thrive in peace.
He said: "I also want to use this opportunity to express my appreciation to a good number of Nigerians who provided their support and encouragement to help me navigate the exciting journey of moving Nigeria forward.
"I cannot and will not forget the millions who prayed for me during my illness in my first term of office. I am constantly praying for you and for Nigeria to thrive in peace.
"As I retire home to Daura, Katsina State, I feel fulfilled that we have started the Nigeria Re-Birth by taking the initial critical steps and I am convinced the in-coming administration will quicken the pace of this walk to see a Nigeria that fulfills its destiny to be a great nation."