Ganduje Slams Death Penalty On Phone Snatchers In Kano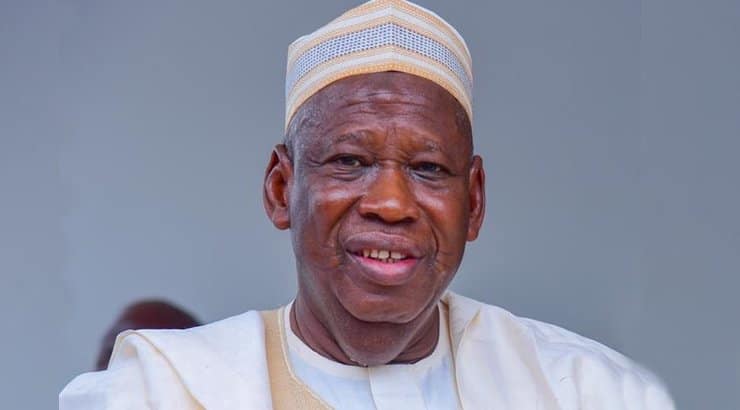 The Kano State Governor, Abdullahi Ganduje, has said phone snatches in the state would henceforth face the death penalty.
Naija News reports that the governor made this known in a statement on Sunday, through the Commissioner for Information and Internal Affairs, Malam Muhammad Garba.
The commissioner stated that the governor declared that phone snatching, armed robbery, and any individual or group caught in the act will be treated with the death penalty.
According to Garba, Ganduje during its valedictory session with the Kano State Security Council said the perpetration of the act in recent times has reached worrisome heights and therefore needs drastic measures.
He said the council has agreed to put in place a special squad within the security system to deal with the menace and other acts of criminality.
The commissioner further stated that all essential preparations had been made to ensure a calm inauguration ceremony and urged miscreants who would use the occasion to cause violence in the name of celebration to desist from doing so.
He said, "Destruction of properties belonging to the public, individual or the opposition will not be tolerated as adequate measures have been taken to deal with such act decisively" 
Garba added that Ganduje reiterated the need for a smooth transition of power and thanked the security agencies in the state for all the cooperation extended to him throughout his tenure and urged them to maintain the tempo.