'Fulanis Came To Me And Said They Attempted To Assassinate Me Seven Times' – Ortom Alleges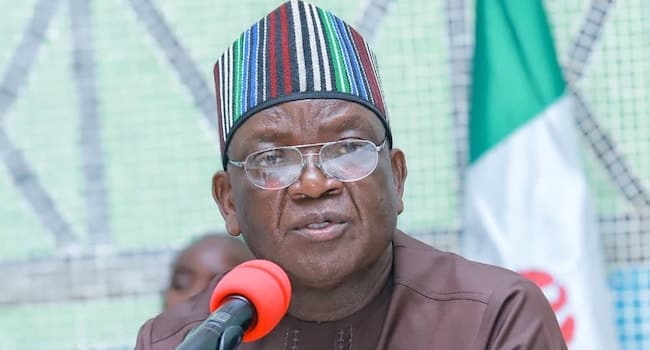 The outgoing Governor of Benue State, Samuel Ortom has alleged that the Fulanis tried to kill him seven times but failed.
Speaking during an interview with Vanguard, the governor noted that he has faced a lot of trials during his eight years in power.
He claimed that the Fulanis personally informed him that they have tried to murder him seven times but were unsuccessful.
Speaking further, Ortom disclosed that several individuals both at the Federal and State level tried to impeach him but also failed.
He said, "Throughout my tenure for about eight years, it has not been easy. I have passed through challenges just like the Psalmist said.
"Though I walk through the valley of the shadow of death, I will fear no evil because God is with me, His rod and his staff will comfort me and he will prepare a table before me in the presence of my enemies and anoint my head, my cup will run over and surely his mercies and goodness shall follow me all the days of my life, that is what I have seen. I've gone through very turbulent times. Many people around here and at the federal level even attempted to even remove me as governor through illegal means but they were unable to do it.
"The terrorist Fulani attempted to assassinate me seven good times but God preserved my life, they were not able to get me. All I have to say is that I'm grateful to Almighty God for helping me.
"It was the Fulanis themselves that came and sat where we are now and told me, look, the one that happened to you on Gboko Road which you know is just one case, we have attempted seven times and they came to know the secret that I have that they've not been able to kill me."