'Stop Checking Your Husband's Phone And Mind Your Business' – Pastor Becky Paul-Enenche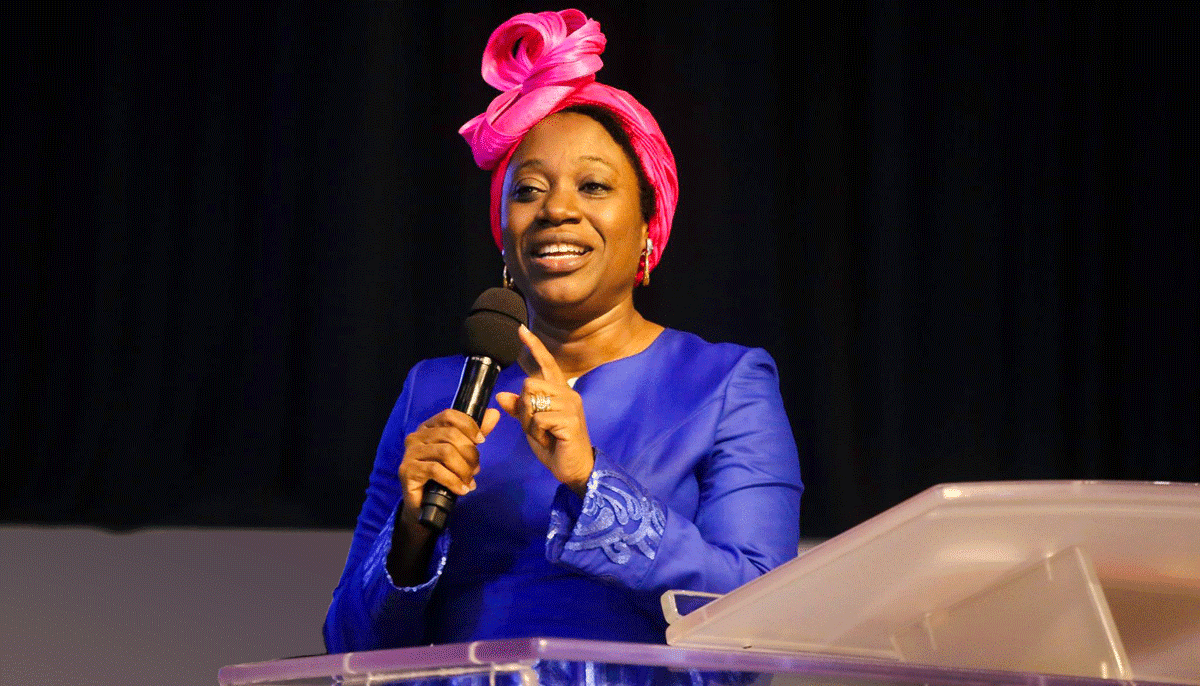 Nigerian clergywoman, Becky Paul-Enenche, the wife of the General Overseer of Dunamis International Gospel Centre, Paul Eneche, has warned married women against checking their husband's phones.
Naija News reports that Becky made this known during a recent church service in a video making the rounds online.
Becky who has been married to Paul Eneche for 29 years, questioned what women are looking for in their husbands' phones.
She urged women to mind their business and stop invading their husband's privacy adding that couples should not keep secrets from each other.
In her words, "Don't have secrets from each other, there are women that don't know anything about their husbands and there are husbands that don't know anything about their wives but this is quite a dangerous situation.
"But women, let me beg you, if your husband discloses things to you, let him not hear it from your brother's mouth, or from your sister or colleagues. Many women use what their husbands tell them as a point of conversation, that is a betrayal of trust.
"Do keep things away from each other. By the way, my husband and I don't have passwords on our phones, he can pick up my phone and I can pick up his phone because we don't have anything to hide. But what are you picking your husband's phone for anyway? What are you looking for?
"Every information on his phone is personal, mind your business. Don't invade a person's privacy, if he wants to show you something, he can show you, the bottom line is that don't keep secret from each other"