Meet Nigeria's Incoming First Lady, Oluremi Tinubu, And Some Of The Promises She Made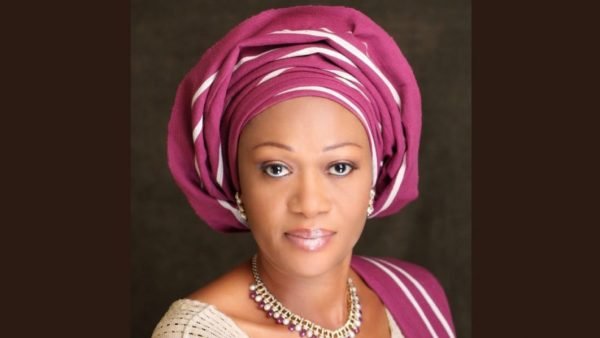 As Nigeria prepares for a new government on May 29, Nigerians should be ready to welcome its new first, Oluremi Tinubu.
Naija News reports that even though the office of the first lady is not backed by any constitutional provisions, it holds much significance, especially to women folks and children as children.
Nigeria's incoming first lady, Oluremi Tinubu is currently a senator representing Lagos Central in the National Assembly on the platform of the All Progressive Congress (APC).
Born September 21, 1960, the native of Ogun State is the youngest of 12 children in her family.
Mrs Tinubu had her secondary education at Our Lady of Apostles Secondary School, Ijebu-Ode, where she got her West African Senior Secondary School Certificate Exam (WASSCE) in 1979 and obtained a postgraduate diploma from The Redeemed Christian Bible College in 2010.
She received a B.S. in Education from the University of Ife and a National Certificate in Education in Botany and Zoology from the Adeyemi College of Education.
Mrs Tinubu was a two-term first lady of Lagos State from 1999 to 2007 when her husband, the President-elect, Bola Tinubu was elected two-term governor of the state.
Some Promise Mrs. Tinubu Made During The Electioneering Period
This online news platform recalls that Mrs. Tinubu during the electioneering period, pledged that if her husband was elected, women would be adequately represented.
At one of her campaign outings in January 2023, at the Southeast Zonal Tinubu/Shettima Women Rally which took place at the Rear Admiral Ndubuisi Kanu Square, Owerri, the incoming first lady said "We will deliver on all we have promised Nigerians and even more. I am a pastor and a deaconess, and my husband has supported me all the way in my religion. Nigeria is beyond religion or tribe.
"We love the Igbos and we will do our best to bring prosperity to the East and give women all the support and employment they need. Women, this is your time, you will enjoy and have seats at the table." 
It was however gathered from Daily Trust that Mrs. Tinubu's promises were in line with the Tinubu/Stettima "Action Plan for a Better Nigeria" document of the incoming administration presented plans and programmes for women development, which include Social Inclusion and Political Empowerment, Economic Empowerment, Fighting Domestic Violence and Abuse, as well as Achieving Education Parity.
The document as reiterated by Mrs Tinubu during her campaign for her husband noted that "Equity and fairness to women will be a top priority of a Tinubu government. Greater equality and the economic empowerment of women shall be at the heart of our national agenda.
"Working with the National Assembly, we will aim to pass legislation promoting female employment in all government offices, ministries and agencies.
"The goal will be to increase women's participation in government to at least 35 per cent of all governmental positions. This legislation shall also mandate the federal executive, particularly the cabinet and core senior advisers, to reserve a minimum number of senior positions for women. Private institutions shall be strongly encouraged to do likewise."