Femi Falana Reacts To Supreme Court Judgment, Expects Media To Hold Tinubu Accountable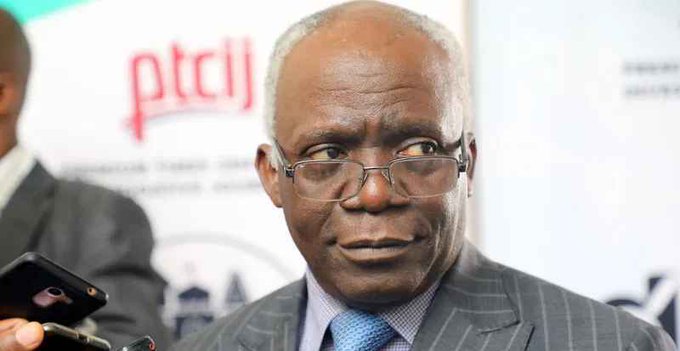 A renowned human rights lawyer and Senior Advocate of Nigeria (SAN), Femi Falana expressed his lack of surprise regarding the Supreme Court judgment that cleared the path for the inauguration of President-elect, Bola Tinubu of the ruling All Progressives Congress (APC) on May 29.
In an exclusive interview with Vanguard on Saturday, Falana shared his views on the matter.
The Supreme Court recently dismissed an appeal filed by the opposition Peoples Democratic Party (PDP) challenging Tinubu's eligibility to contest the presidential election held on February 25. The court ruled that the appeal lacked merit and was brought forth in bad faith.
The PDP's appeal was based on allegations that the Vice President-elect, Senator Kashim Shettima, had been nominated for more than one constituency, which they argued should invalidate Tinubu's candidacy.
However, Falana noted that he was not surprised by the Supreme Court's decision, as the Federal High Court and the Court of Appeal had already dismissed the same action.
Falana emphasized that under the current electoral regime, all candidates cleared by the Independent National Electoral Commission (INEC) and issued a Certificate of Return are legally entitled to be sworn in on May 29.
He also highlighted the timeline for petition resolution and appeals, stating that they should be determined within 180 days and 60 days, respectively.
Regarding the public discourse surrounding the Supreme Court judgment, Falana expressed his confusion, as all governors and legislators elected across different political parties are scheduled to be inaugurated on May 29.
He underscored that the Federal High Court, the Court of Appeal, and the Supreme Court have consistently maintained that only members of a political party can challenge the conduct of primary elections within their party.
Looking ahead, Falana urged the media to scrutinize Tinubu's manifesto and hold him accountable for its implementation.
He emphasized that it is the responsibility of the media to assess each item in the manifesto and evaluate whether Tinubu fulfils his promises.