Tinubu: Peter Obi Reveals What Labour Party Is Doing To Reclaim 'Stolen' Mandate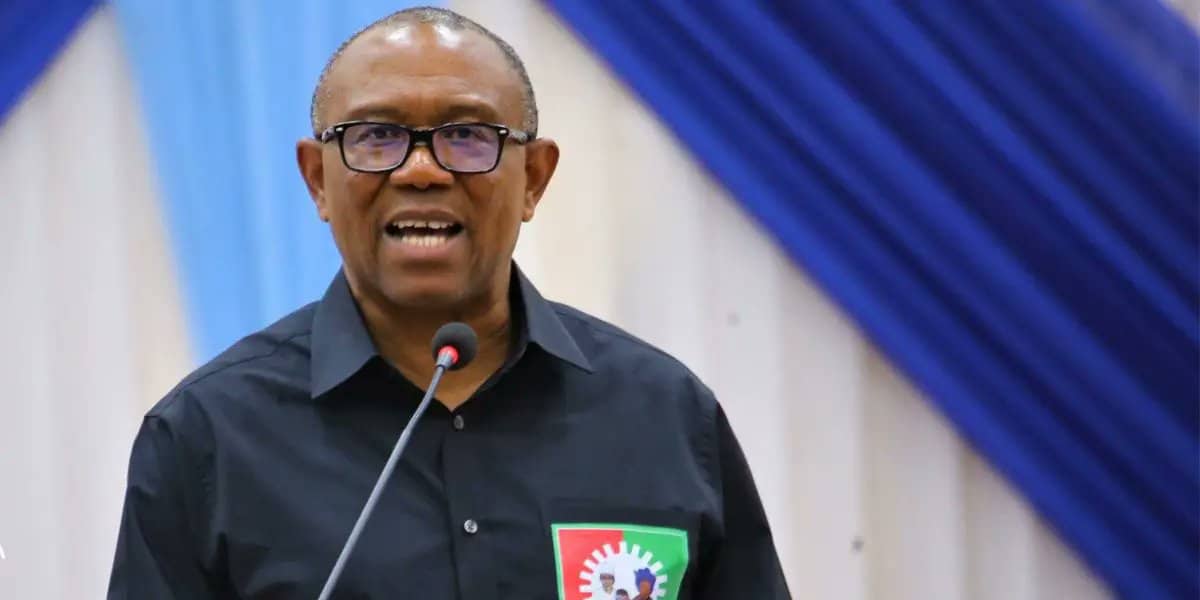 Candidate of the Labour Party (LP) in the 2023 presidential election, Peter Obi, has disclosed what he and the party are doing to reclaim their allegedly stolen mandate in court.
Recall the Independent National Electoral Commission (INEC) confirmed the All Progressives Congress (APC) presidential candidate, Bola Tinubu, as the February 25th presidential election winner.
Labour Party and its candidate, other political parties and their candidates have since dragged the electoral commission and APC to court over the said outcome of the polls.
Obi, however, has expressed optimism that he will still get justice in court even after Tinubu is sworn in on May 29.
Naija News reports that Pre-trials at the Presidential Election Tribunal ended on Tuesday, with the trial proper scheduled to begin on Tuesday, May 30. Petitioners have three weeks to present their case as opposed to the seven weeks they asked for beginning from May 30 to June 23.
Speaking through his spokesperson, Diran Onifade, on Wednesday, May 24, Obi expressed confidence in the tribunal, noting that his lawyers are following up the case in court and would eventually get him justice.
The former Governor of Anambra State cited multiple incidences where people were recalled after being sworn into office.
Obi said while they cannot do anything extra, they will press on with shreds of evidence to prove they won the February 25th election.
The former Anambra State governor also debunked statements by the Apapa Lamidi-led faction that his chances were threatened at the tribunal due to failure to provide a N1.5 million fee to obtain necessary documents needed as evidence in court from the Independent National Electoral Commission (INEC)
"They are suspended. They are out of the system so they don't know what is going on in the system. All this crap they are talking about does not make sense. They don't have the right information as to what is going on in the party. We do not owe INEC anything. The court has asked INEC to give us documents. Our lawyers have complied. We have applied. Whatever is meant to be paid has been paid but they don't know because they are suspended. They are not part of the party at this point. In which party event have you seen them? They are only hopping from TV studio to TV studio. And claiming who they are not. Our party people that have now been elected, are they in touch with them? They are using sabotage to even deny these people of the mandate that elected them. This is what they are busy doing. They are outsiders.
"It is INEC that is owing us documents that the court said they should give us. We do not owe them any money," Onifade said on behalf of the Labour Party candidate.
On what the party is doing actually to ensure victory in court, he noted: "You cannot do anything extra than just take your case to court; state your case, bring your evidence, bring your witnesses and do the right thing, which is what we have been doing."