He Wants To Ambush Tinubu To Give Him Substantive Ministerial Role – Bwala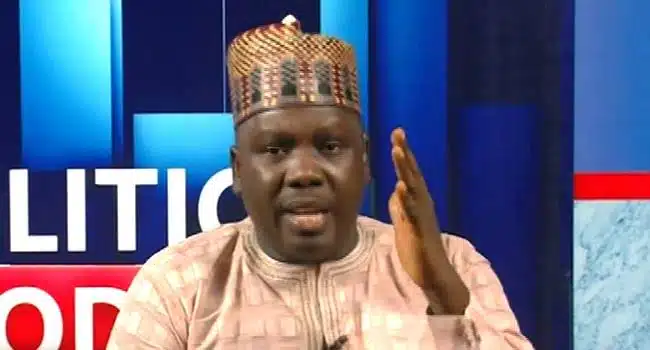 The spokesperson for the Atiku Abubakar Presidential Campaign Organization, Daniel Bwala has said a certain minister wants to ambush the President-elect, Bola Tinubu, to give him a substantive ministerial role.
Naija News reports that the chieftain of the Peoples Democratic Party (PDP) made the submission in a tweet via his Twitter handle on Thursday.
He said the particular minister wants Tinubu to give him an important ministerial role, hence his argument that the appointment of Ministers of State is unconstitutional.
Bwala also claimed that the said politician wanted the role of the Minister of Justice and the Attorney General of the Federation (AGF), but was later appointed as a Minister of State for Labour.
He wrote: "He wants to ambush Tinubu to give him a substantive ministerial role, hence his argument that Buhari appointing him as minister of state is unconstitutional.
"That's exactly how he wanted the role of AGF and went to NASS confirmation hearing and was answering in this manner "If I become AGF" it got PMB's chief of staff mad and they gave him an inconsequential role first under Niger Delta, the substantive minister then allegedly complained and he was further re-assigned to labour as "under secretary' aka minister of state. Sources close to Tinubu revealed.
"My take is that desperation and scheming are killers of opportunity."
He wants to ambush Tinubu to give him a substantive ministerial role, hence his argument that Buhari appointing him as minister of state is unconstitutional. That's exactly how he wanted the role of AGF and went to NASS confirmation hearing and was answering in this manner "If I…

— D. H Bwala (@BwalaDaniel) May 25, 2023