Anthony Joshua Uses Mike Tyson And George Foreman To Share Cryptic Message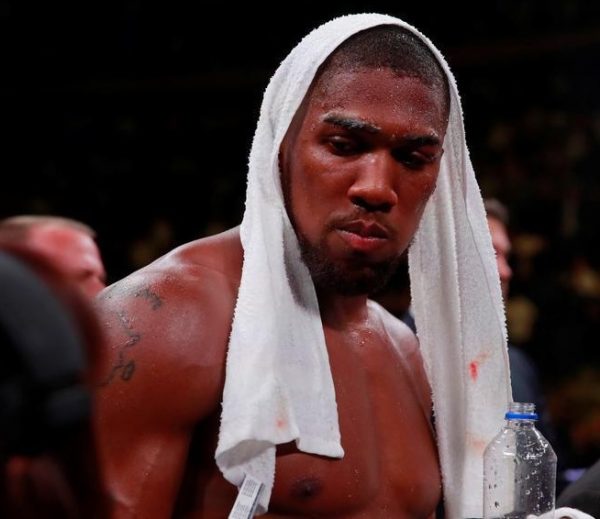 British-Nigerian heavyweight boxer, Anthony Joshua, seemed to be pissed with something in the game of boxing as he took to his Instagram page to post a cryptic message.
The former heavyweight champion used words from fellow boxing greats, Mike Tyson and George Foreman to drive home a point related to the plight of boxers in terms of financial benefits.
Recall that Anthony Joshua, 33, was last seen in the ring in April 2023 when he defeated American boxer Jermaine Franklin on points.
Since then, not much is seen of him in terms of in-the-ring activities but he is reportedly getting ready for a potential fight with Deontay Wilder.
Before the yet-to-be-decided Wilder bout, Joshua is expected to meet fellow Brit Dillian Whyte, albeit that contest is also unofficial.
Amidst all those speculations, Joshua seems to be getting irritated over the lingering inconclusive negotiations. Hence, he took to his Instagram page to post a video of great boxer George Foreman criticizing the brutality of the boxing industry.
Foreman said in the video: "I was forced back into boxing because the people I trusted stole everything from me.
"I gave it all up. I never wanted to see a boxing ring again. But I got broke and I had to go back in the ring to take care of my family."
Then, to sustain the narrative, Joshua posted a video of another boxing legend, Mike Tyson, speaking on the same theme but focusing more on boxing as a business rather than a sport.
"I found out that boxing's business and not about who is stronger or tougher, it's about the smartest guy – who can make the most money with the least risk," said Tyson in the video.
"That's what boxing is truly about but then the ego gets involved it's about making the most money with the least risk and you leave here healthy, you have your family and have enough money to take care of people."
Joshua then added his lines
Which highlighted his displeasure with an unspecific issue happening behind the scenes.
"Boxing: The only jungle where the rats out-wit the lions," he wrote.