"Undeclared Bankruptcy" – Afe Babalola Fires Buhari Over $800 Million Loan Request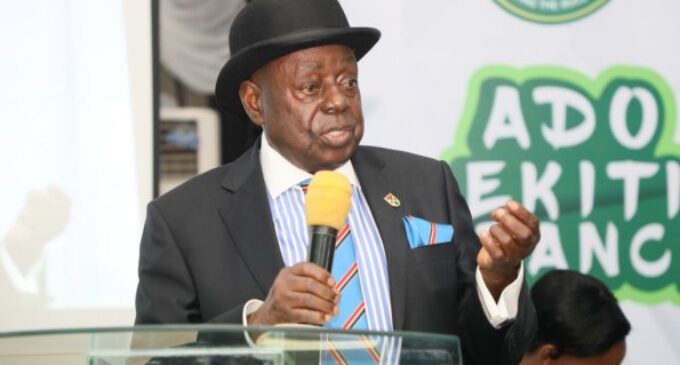 Legal luminary, Chief Afe Babalola (SAN) has berated President Muhammadu Buhari over the request to borrow a fresh $800 million loan from the World Bank to finance the National Social Safety Network Programme.
Naija News recalls that the President had written a letter to Senate seeking permission to borrow the fund to finance the programme which is intended to provide support for the poor and vulnerable Nigerians.
Speaking on Wednesday at the Afe Babalola 12th Annual Public Lecture organized by the Nigerian Bar Association (NBA), Ado Ekiti branch, Babalola expressed disbelief that President Buhari could be seeking a fresh loan in a country with undeclared bankruptcy.
The legal icon said he was not expecting the National Assembly to grant the request a few days before the end of the tenure of the Buhari administration.
He said, "I do not expect the parliament to accede to that request. How can you be an undeclared bankrupt country and yet be borrowing more money? I do not think that any right thinking person will give us a loan with trillions of Naira debt. I believe and sincerely hope that the National Assembly will not approve it.
"The type of elections being held in the country cannot produce the right people. If we had the right people in the National Assembly they would have instantly turned down the request of President Buhari to borrow $800 million. That is why I am an advocate of a new constitution and I want you (NBA) to join me in that crusade."