Umahi, Wike, Ikpeazu Join Forces, Move To Ensure Ohanaeze Attend Tinubu's Inauguration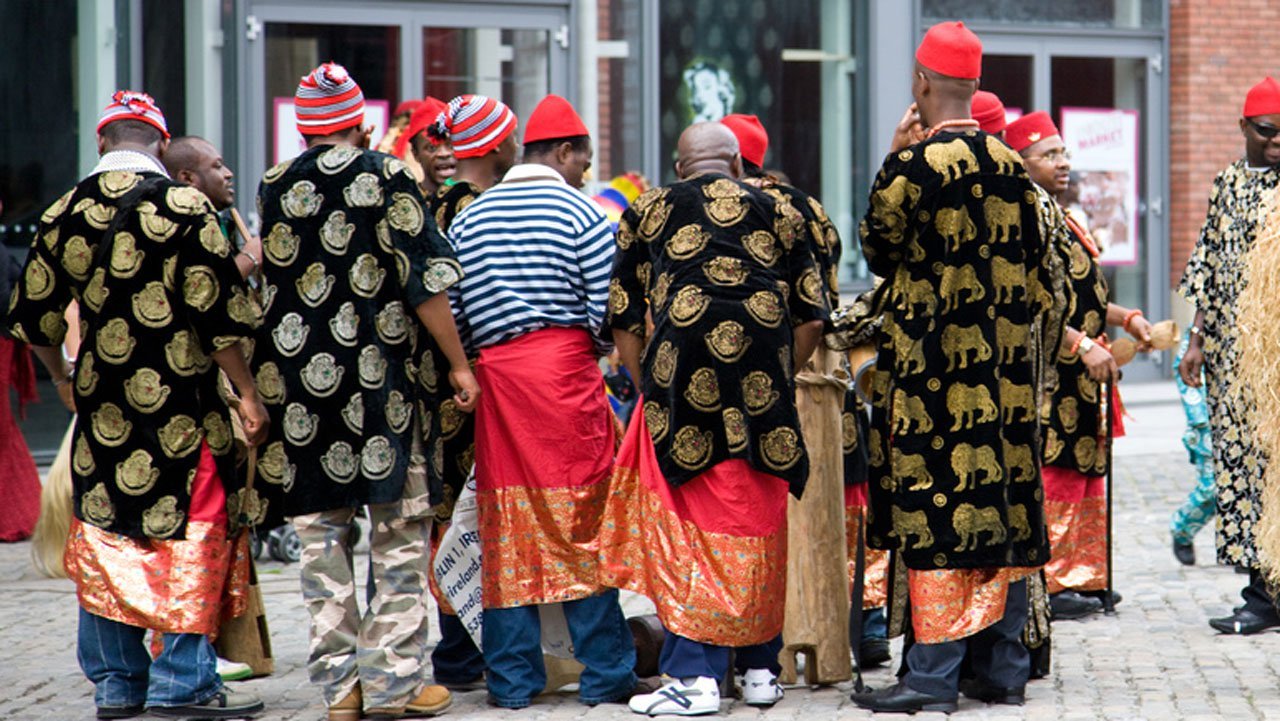 The Igbo socio-cultural group in Nigeria, Ohanaeze Ndigbo has stated that Governors Dave Umahi of Ebonyi State, Okezie Ikpeazu of Abia State, and Nyesom Wike of Rivers State are backing their plan to attend the May 29 inauguration of the President-elect, Bola Tinubu.
Speaking via a statement issued on Wednesday by the Ohanaeze Ndigbo Secretary General, Mazi Okechukwu Isiguzoro, the group explained that the governors are supporting their decision and are actively working with them to actualize it.
According to him, the Governors have "seconded their decision and are actively working with them to actualize it."
Ohanaeze added that they have come to the conclusion that it would be unwise to boycott the inauguration of the President-elect as this might lead to the isolation of the Igbos in the future.
The group however wished the Labour Party flag bearer, Peter Obi well in his pursuit in court but noted that they would remain law abiding and refuse to engage Tinubu in any form of confrontation.
The statement by Isiguzoro said: "Ohanaeze Ndigbo Worldwide is mobilizing massively to attend the inauguration of President-Elect, Senator Bola Ahmed Tinubu, on Monday, 29th May, 2023, at Eagle Square, Abuja.
"Ohanaeze Ndigbo came to the pragmatic conclusion that boycotting Tinubu's inauguration was of no strategic benefit to Ndigbo. Rather, it would lead to undue isolation of Ndigbo while giving the impression that Ndigbo was at war with him (Tinubu).
"For the avoidance of doubt, Ohanaeze wishes the presidential candidate of the Labour Party, LP, Mr Peter Obi, well in his pursuit to exercise his legal and constitutional rights over the 2023 presidential election results declared by the Independent National Electoral Commission, INEC.
"However, Ohanaeze Ndigbo urges Ndigbo to remain law-abiding and avoid engaging the Tinubu-led Federal Government in confrontation. Ndigbo is mindful of the future and will never play bad politics of bitterness and malice against President-Elect Tinubu.
Indeed, the era of "nzogbu nzogbu" politics is over, and Ndigbo should learn to approach political issues in Nigeria from a holistic perspective, not disjointed sentiments.
"It will be unwise for Ndigbo to boycott the inauguration of the incoming administration of the Federal Government of Nigeria under Tinubu since it will amount to cutting off our noses to spite our faces.
"World leaders, including former UK Prime Minister Tony Blair and US Secretary of State Anthony Blinken, have already congratulated Tinubu, and their countries are billed to attend his inauguration."