Senate Confirms Dabiri-Erewa's Reappointment As NiDCOM Chair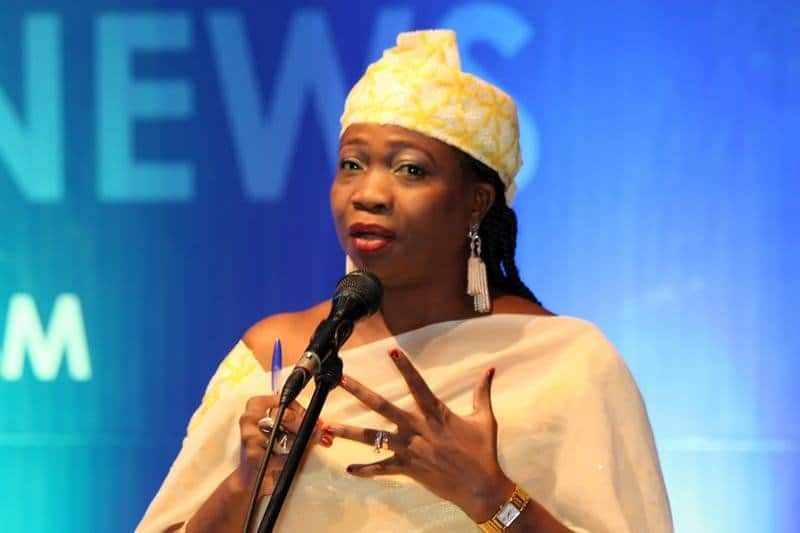 The Nigerian Senate has confirmed the reappointment of Abike Dabiri-Erewa as Chairman and Chief Executive Officer of the Nigerians in Diaspora Commission (NIDCOM).
Barely three weeks ago, President Muhammadu Buhari wrote to the Senate requesting the lawmakers to consider Abike Dabiri-Erewa for another term as the Chief Executive Officer (CEO) of the NiDCOM.
In a letter read by Senate President Ahmad Lawan during the week's plenary, Buhari made the case for Dabiri-Erewa to continue her role at the helm of the commission.
Buhari's request was given a positive response on Tuesday following the presentation of the consideration and adoption of a report by the Committee on Diaspora and NGOs chaired by Senator Michael Nnachi, Naija News understands.
According to Nnachi, the President's nominee possessed the technical and academic qualifications to occupy the position.
He said there was no petition against her. The Senate also confirmed the appointment of three persons as the Niger Delta Development Commission board members.
This followed the adoption of the report by the committee on NDDC, presented by the chairman, Senator Amos Bulus.
The nominees are Benard Oboatarihieyeren Okwmagba (Delta), Patric Aisowieren (Edo) and Kyrian Chidiebere Uchegbu (Imo).