Ortom Speaks On Dumping PDP For APC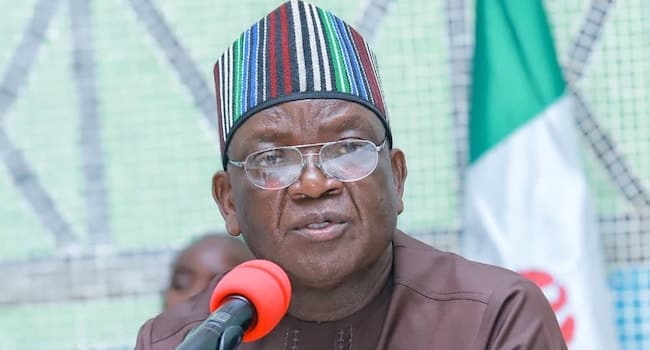 The Governor of Benue State, Samuel Ortom has ruled out the prospect of switching to the All Progressives Congress (APC) after his tenure ends.
Despite this, Ortom committed to supporting and aiding the President-elect, Bola Tinubu, in his capacity as a member of the Peoples Democratic Party (PDP).
Speaking on Arise Television's Morning Show on Wednesday, the governor expressed his ongoing dedication to fostering equity and justice in Nigeria.
He underscored his efforts to back a Southern presidency as part of this commitment, noting: "That is not on my table, I'm in PDP, and I worked for the Southern presidency, which Tinubu and Obi were part of. Defecting is not on my table now.
"If Tinubu is sworn in, I will continue to pray and support him to succeed," Ortom confirmed.
"I remain the leader of PDP in Benue State but will continue to work for equity and justice in Nigeria."
Ortom was among the group known as the 'G-5', five disgruntled PDP governors who reportedly worked against the presidential aspirations of former vice president, Atiku Abubakar, in the February 25th election.
It has been speculated that Ortom lent his support to the former governor of Anambra State, Peter Obi, in that election.