Concerns As Funke Akindele Speaks About Depression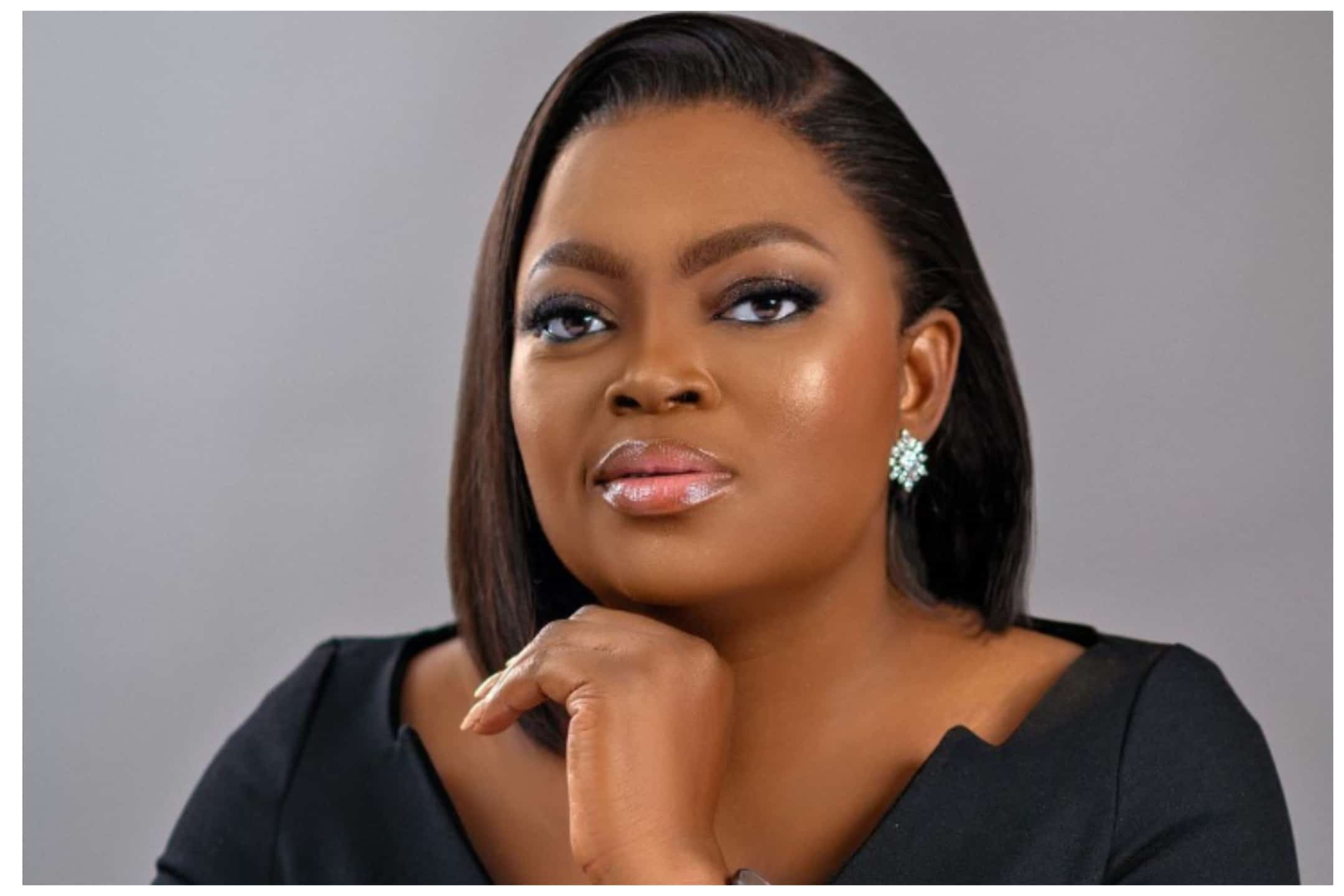 Nollywood actress cum politician, Funke Akindele, has sparked mixed reactions online after sharing a post about depression.
Naija News reports that the thespian in a post via Twitter on Wednesday, speaks on the reality of depression and advises people on the need to be kind towards others.
She also urged those going through hard times to speak up.
She tweeted: "Depression is real. Please be kind to others. Yes, don't trade your happiness with anything, but still, be humane in all you do. We are all on a journey in this world. Be conscious. Be aware. Share. Make peace. Take risks and be grateful for success and victory. Yet be aware, love, forgive, and stay happy."
Reacting to the tweet, many netizens stormed the comment section to express concern about Funke, asking if she was fine.
@tobins_prince wrote: Every thing that happens to humanity leads to a lesson to learn! Be it depression, be it stress and all what not. The most important thing is the lessen learnt.
@dreychino wr: "Big mummy. I hope you are fine. We need you to be strong for us! Keep loving you ma."
@now14128311 wrote: "How much have you lost for the election that makes you depressed, madam? Better days ahead, and keep your head up."
@abayomiibitunde wrote: "Hope you are doing fine Funke? Pls be fine o… Be free to discuss with trustworthy folks if you need to unburden. Be fine"
@Omotolanidowu wrote: "Many are goings through a lot but don't have the right people on their end to spill it out to ,if you're that person please take a deep breath and say to yourself everything is going to be fine. Go out and refresh your memories, life is too short.Please move on"
@Emansco12 wrote: "Is real o my adorable sis, been depressed for days now cos of an amount normally i suppose raise for myself but things are so hard, may God come through for us all"
@AnthonyMat8 wrote: "Rich people shouldn't be depressed…. Broke folks like us looking for a job or opportunity in the movie industry should be d one saying dis .. people I understand everyone has their problems"
@abayomiibitunde wrote: "Hope you are doing fine, Funke? Please be fine. Be free to discuss with trustworthy folks if you need to unburden. Be fine."