Buhari Doesn't Need To Go To Niger Republic – Ortom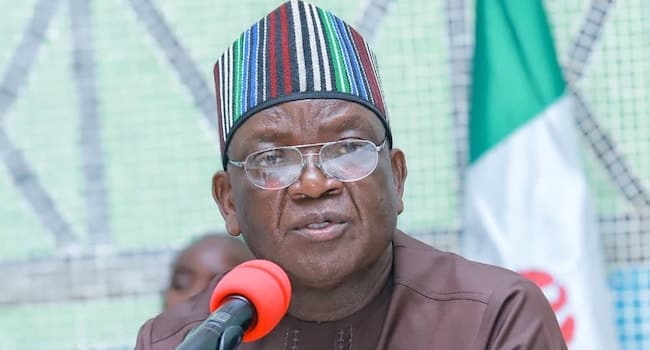 Governor Samuel Ortom of Benue State has advised President Muhammadu Buhari not to leave the country for Niger Republic after the end of his tenure.
The  Nigerian leader has reiterated his resolve to retire to his hometown of Daura in Katsina State, far away from Abuja, after leaving office on May 29, 2023.
Speaking on Tuesday at the official commissioning of Nigeria Customs Service Corporate Headquarters in Abuja, Buhari vowed to leave his hometown for Niger Republic if he cannot rest peacefully.
He added that his close relationship with the people of Niger Republic will make them come to his defence if anyone from Nigeria tries to disturb him after he leaves office,
Speaking during an interview on Arise Television on Wednesday, Ortom advised President Buhari to stay back in the country and help the incoming Bola Tinubu administration.
The governor stated that he has forgiven the President for blaming his administration for the killings in the North Central state.
He said: "Buhari doesn't need to go to the Niger Republic. He should stay here (in Nigeria) with us. All of us should work with the incoming administration and by the grace of God, we shall go from bottom to top.
"When you don't forgive, it means God too will not forgive. Me, as a student of the Bible and as a born-again Christian, I have forgiven President Muhammadu Buhari."
Ortom also expressed optimism for better performance in the area of security from the Tinubu administration in Benue state and the nation at large.
He said: "We hope that the incoming administration will provide support, help, security, economic development, and peace for our people. We have suffered for eight years."