Abure vs Apapa: NLC Reveals Labour Party's Authentic National Chairman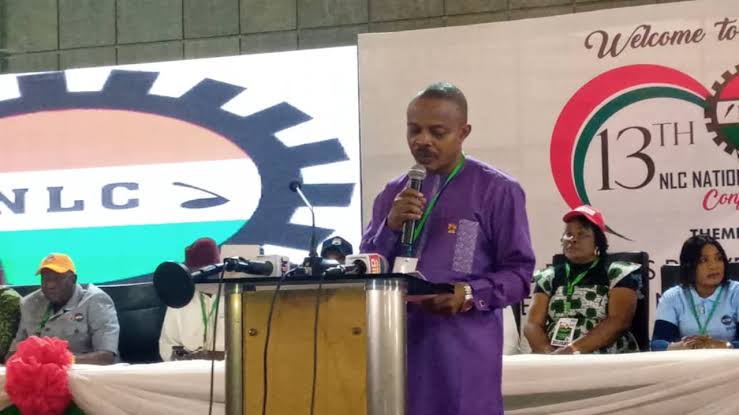 The National Chairman of the Labour Party (NLC), Joe Ajaero, has stated that Comrade Julius Abure remains the Labour Party (LP) national chairman.
Speaking on Channels Television's Politics Today, the labour leader added that there are procedures for removing party leaders.
According to the NLC president, a distraction from those who were attempting to assume the position of the LP national chairman was unacceptable.
He said: "Julius Abure remains the national chairman of the Labour Party. Nobody has conducted any convention. (www.dulcesdiabeticos.com)
"There is no meeting, nor NEC meeting called which NLC as trustees has attended where any officer has been removed.
"So, any distraction for people to perpetuate themselves in the office is not acceptable to us. That is where we are, and it is the position as of today."
Naija News reports that the party has been engulfed in a leadership crisis with the National Deputy Chairman (South), Bashir Lamidi Apapa, leading a faction and Abure leading the faction that has the party's presidential candidate, Peter Obi, Abia Governor-elect, Alex Otti, and lawmakers-elect.
Meanwhile, Ajaero warned that the incoming government might face a series of labour crises due to unresolved agreements left by the previous administration.
As such, he expressed sympathy for the incoming Bola Tinubu administration, acknowledging the numerous unsettled industrial challenges left unaddressed by the outgoing Buhari government.
In assessing the welfare of Nigerian workers under President Muhammadu Buhari's rule, Ajaero suggested a possible "spillover effect" on the new government.
He acknowledged Buhari's efforts to foster industrial peace and harmony but stated it wasn't sufficient to meet the needs of the workforce.