Why Tinubu May Delay Inauguration Of 10th National Assembly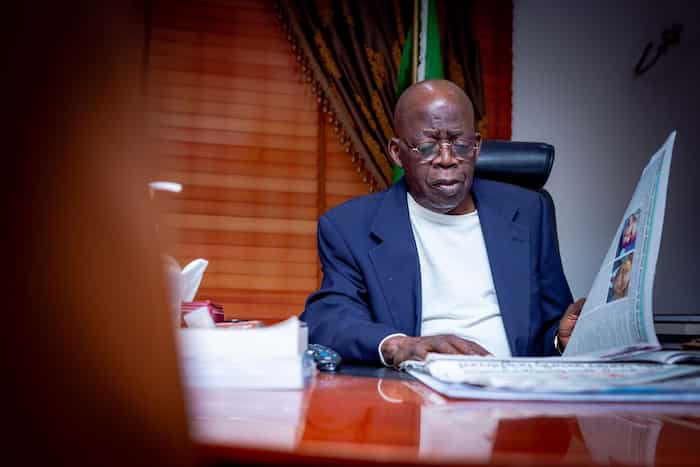 Indications have emerged that some stalwarts of the All Progressives Congress (APC) and President-elect Bola Ahmed Tinubu may delay the elections of presiding officers of the incoming 10th National Assembly.
According to Leadership, the proclamation instrument to be issued by the President to the Clerk to the National Assembly (CNA), Sani Magaji Tambuwal, for the inauguration of the new Assembly might be temporarily withheld on the D-Day if the present stalemate in the numbers of lawmakers-elect backing the anointed candidates of the APC in both chambers of the 10th National Assembly on one hand and the ones supporting those insisting on contesting for the presiding offices against the ruling party's directive persist.
Naija News recalls that the APC NWC had picked Godswill Akpabio (Akwa-Ibom/South-South) for the President of the Senate; Jibrin Barau (Kano/North-West) for the Deputy President of the Senate; Tajudeen Abbas (Kaduna/North-West) for the Speaker, House of Representatives; and Benjamin Kalu (Abia/South-East) for the Deputy Speaker.
The proclamation letter from the President is an instrument that will empower the CNA to proceed to inaugurate the 10th session of the bicameral legislature in their respective chambers before the election of the presiding officers.
The sources, who are top chieftains of the APC, disclose that the tactic to be employed by Tinubu, who would have been sworn in as President of the Federal Republic of Nigeria at the time, will be used to buy more time to reign in those considered as dissident lawmakers-elect on the platform of APC in order to avoid defeat for the anointed party candidates.