Nothing Can Stop My Inauguration On May 29 – Alex Otti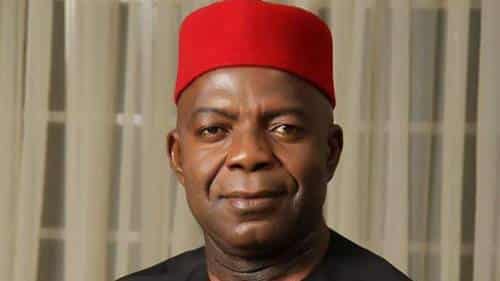 Abia State Governor-elect, Alex Otti has said nothing can stop his swearing-in on May 29, saying that his inauguration is sacrosanct.
Naija News reports that the governor-elect said this on Monday while receiving the report of the Transition Council to forge a direction for his administration.
Otti stated that the mandate given to him by the people of Abia cannot be stolen from the back door, adding that he was already set to take over the mantle of leadership in the state.
The governor-elect said his legal team was already handling the situation, stating that his major preoccupation was to hit the ground running once sworn into office.
He thanked the Council for its swiftness in delivering the assignment and urged Abians not to be moved by last Friday's purported court ruling voiding his candidate, dismissing it as having no weight.
He said: "My lawyers are doing something about it, I can assure you, but I don't think it's something to worry about. However, eternal vigilance is what is required, when you have enemies around you.
"So, I want to reassure you that the mandate that the Abia people gave us is sacrosanct. Nobody should lose sleep. We will be sworn in on the 29th of May, and we will complete our four years and we will seek the renewal of the mandate I can assure you that the Abia people will renew the mandate and we will do another four years and Abia people will be happy and all these are by the grace of God".