10th NASS: Yari, Kalu, G-6 Reject Meeting With Tinubu's Allies, Demand To Sit Down With President-elect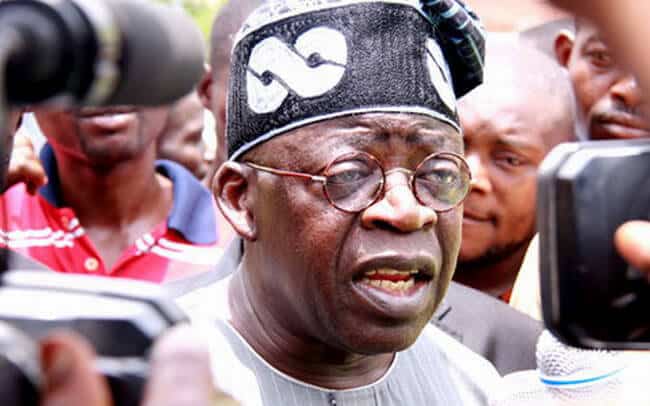 Aggrieved lawmakers-elect aspiring for leadership positions in the 10th National Assembly have rejected a meeting with politicians allegedly acting on behalf of the president-elect, Bola Ahmed Tinubu.
Naija News recalls that the All Progressives Congress (APC) NWC had picked Godswill Akpabio (Akwa-Ibom/South-South) for the President of the Senate; Jibrin Barau (Kano/North-West) for the Deputy President of the Senate; Tajudeen Abbas (Kaduna/North-West) for the Speaker, House of Representatives; and Benjamin Kalu (Abia/South-East) for the Deputy Speaker.
But Senator Abdulaziz Yari, Senator Orji Uzor Kalu, Hon. Ahmed Idris Wase, Aliyu Murktar Betara, Sani Jaji, Sada Soli, Ahmed Gagdi, and Mariam Onuoha have all rejected the APC's decision.
It was gathered that the aspirants turned down a chance for a meeting in one of the high-brow hotels in Abuja on Saturday evening.
The source, who disclosed that the meeting was scheduled for yesterday at 8 pm, said the aspirants contacted one another and turned down the meeting request.
The source told Leadership that the aspirant insisted they would instead meet with President-elect Bola Ahmed Tinubu.
"In politics, anything can happen; you cannot rule out surprises. So, upon consultations among themselves, they all declined, insisting they would rather meet the president-elect one on one for meaningful engagement", the source said.
Meanwhile, the Speaker, Femi Gbajabiamila-led Unity Group, is set to present signatories of lawmakers-elect backing Tajudeen Abbas for the position of the speaker to the National Working Committee (NWC) of the ruling APC.
Gbajabiamila, who had last Wednesday confirmed his preferences for Abbas and Benjamin Kalu for the positions of Speaker and Deputy, respectively, claimed that his decision does not translate to hatred for other aspirants.
Confirming that Gbajabiamila would lead lawmakers to the ruling party's national headquarters on Tuesday, a returning lawmaker from Osun State hinted that Abbas had the required numbers to scale through.
He said: "It is true we are meeting the NWC of the APC on Tuesday. Mind you, some of us are not members of their party, but we believe in the choice put forward by the outgoing speaker. He would lead our team to meet with the national leadership of the APC.
"As of today, we are okay to form a majority to make Abbas speaker. We are only appealing to other APC aspirants to show understanding because if they don't, the APC may end up losing out."
A short message sent to members of the Unity Group read: "Good morning, Hon members. Please be respectfully invited to accompany Hon Tajudeen Abbas, Ph.D., to a meeting with the national chairman and members of the national working committee (NWC) of APC on Tuesday, 23rd, 2023, at the party secretariat. Time 2 pm. Please, members are to converge at Stratton Hotel by 12 pm. Thanks, and God bless."