10th NASS: 'Godswill Akpabio Would Not Be Elected As Senate President'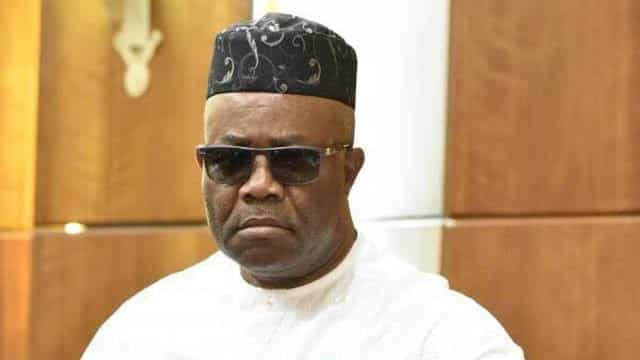 A spokesperson for the 2023 Atiku Abubakar presidential campaign, Daniel Bwala has submitted that Senator Godwill Akpabio would not emerge as the Senate President for the 10th National Assembly.
According to Bwala who is a chieftain of the Peoples Democratic Party (PDP), most of the Senators are not with Akpabio in his aspiration to emerge the next Senate President.
Naija News reports Akpabio is the preferred candidate of the All Progressives Congress (APC) leadership to emerge as the next Senate President.
However, there have been oppositions and controversies from even within the APC over his emergence following the zoning of the principal positions by the party ahead of the inauguration of the 10th National Assembly.
Amidst the ongoing saga, Bwala on Monday stated that the forces against the emergence of Akpabio as the next Senate President are heavy and thick. He added that the forces are not motivated by religion but by other factors.
Taking to Twitter, he wrote: "Godswill Akpabio would not be elected as Senate President. The cloud gathering against his aspiration is heavy and thick. It is not motivated by religion, but regional and as well as the revenge of the coalition of all foes. Most of the senators following him are not with him."
Godswill Akpabio would not be elected as Senate President. The cloud gathering against his aspiration is heavy and thick . It is not motivated by religion, but regional and as well as the revenge of the coalition of all foes. Most of the senators following him are not with him

— D. H Bwala (@BwalaDaniel) May 22, 2023