Leaked Audio: Kano Govt Speaks On 'Conversation' Between Ganduje, Masari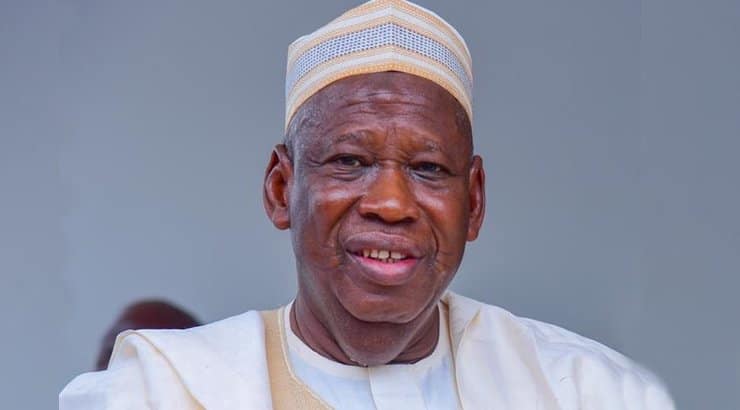 Kano State Government has responded to the leaked audio conversation between Governor Abdullahi Ganduje and Ibrahim Masari, a former vice presidential placeholder candidate of the All Progressives Congress (APC).
In the recorded conversation, the governor voiced his displeasure over his perceived unfair treatment by President-elect, Bola Tinubu concerning a meeting with Rabiu Kwankwaso, the presidential candidate of the New Nigeria People's Party (NNPP).
It was reported that Tinubu and Kwankwaso held a lengthy discussion in France, sparking rumours about Kwankwaso's potential role in the upcoming administration.
The audio revealed Ganduje's disappointment, even though Masari, an ally of Tinubu, had previously informed him about the meeting.
Masari was heard pacifying Ganduje, urging him not to take the meeting negatively.
However, in a statement released on Saturday, Malam Muhammad Garba, the Commissioner for Information and Internal Affairs for Kano state, dismissed the leaked conversation as an attempt to sow discord among the political allies.
Garba claimed that the leak was orchestrated by "paid agents" aiming to cause tension between the two political figures.
He stated that the leak seemed to be an attempt to exploit the situation by those uncomfortable with the cordial relationship between Tinubu, Ganduje, and Masari.
The commissioner called on APC members and the public to ignore "such attempts" and to remain dedicated to the party, ensuring a successful inauguration of the President-elect.