Ekweremadu: Desperation Of Loving Father In Dire Need, What Would You Have Done Differently?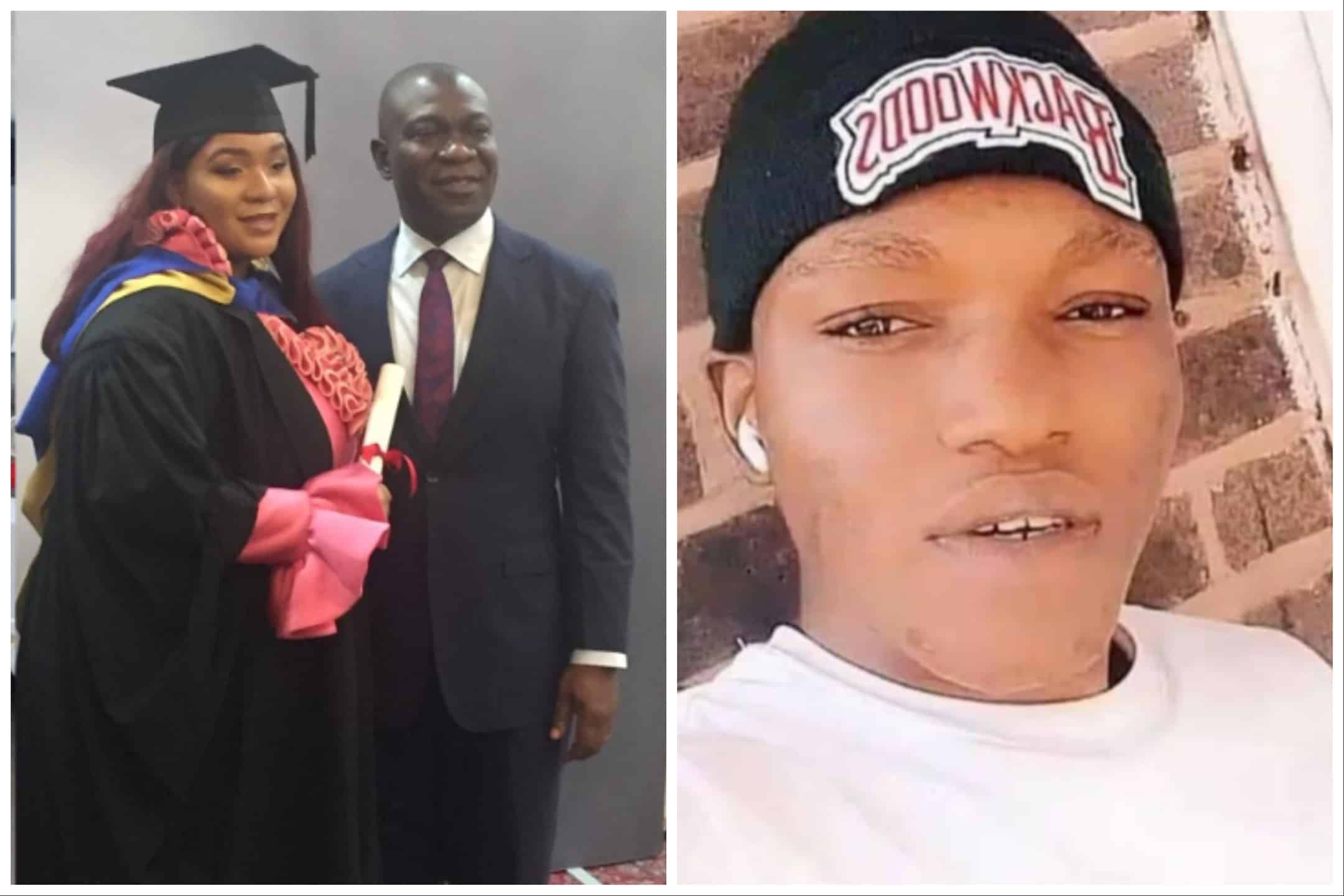 The chronicles of Nigerian former Deputy Senate President, Ike Ekweremadu's ordeal from June 2022 to May 2023 have now cast a shadow on his path.
In this article, Naija News likens the action of Ekeremadu to a desperate father in dire need to save his child and a 'corrupt' Nigerian politician. While it is easier for many people to sympathize with the latter, others will find it difficult to sympathize with the former.
Ike Ekweremadu, the politician, is part of the elites who seem unbothered about the health facilities in the country, and instead travel abroad to be treated by the same doctors they failed to invest in while they were in Nigeria.
While Nigeria is being degraded and her national coffers looted, our elits are investing in foreign countries, going for treatment abroad, and celebrating the graduation of their kids from world-class Universities.
Ekweremadu's pedigree could have brought world-class hospitals and good living conditions to millions of his constituents in Enugu State but for the decades he served as a senator, he never did so like other politicians.
Arrest And Jail Sentence
Ekweremadu and his wife were arrested by the London Metropolitan Police in June 2022 and subsequently arraigned in court for conspiring to bring a market trader in Lagos to the UK for the purpose of harvesting his kidney for his 25-year-old ailing daughter, Sonia.
The 61-year-old Nigerian senator, his wife, and a medical doctor, Obinna Obeta were found guilty in March 2023 and sentenced on May 5, 2023.
Ekweremadu was sentenced to nine years and eight months, his wife, Beatrice, 56, was handed 4 years, six months jail term, while the doctor involved in the case of organ trafficking got a 10-year jail term with his medical licence suspended.
This is really sad for a father whose sole purpose was to save his child's health, perhaps, the senator would have gone through the right path. But 'NO' like every other Nigerian politician, Ekweremadu thinks he could get away with the crime.
David Ukpo
David Ukpo's kidney reportedly did not match that of Ekweremadu's child and was scheduled to return to Nigeria but he refused to return and instead, reported to the UK police to seek asylum, a situation which warranted the arrest of the lawmaker and his wife.
In the era of 'Japa' syndrome, David was opportuned to see the living condition in the UK.
Why would anyone in the victim's position agree to come back to Nigeria?
Yes, the victim pulled a fast one on Ekweremadu, and in a twist, he claimed that nobody told him about donating his organ.
After the jail sentence of Ekweremadu, his wife, and the doctor, Davido said he is afraid of going back to Nigeria because of his safety.
The Ekweremadu's act is despicable to say as they preyed on the young boy's vulnerability.
However, let us also consider the victim's family, who will not see their son for a while because of the fear of persecution if he returns to Nigeria.
A Nigerian lawyer and Human Rights activist, Pelumi Olajengbesi, in an exclusive interview with Naija News said, "The conviction is valid and in line with the law of the United Kingdom because the UK has a duty to protect their law and it would have been a different story in Nigerian because the issue of criminal trial in Nigeria can be very engaging at times and can take longer time.
"If you look at the issue in the UK, you can't actually say that Ike Ekweremadu is the primary suspect but in Nigerian the law gives room for some funny technicalities. What is important for us as Nigerians is that we should see the case as a lesson and learn from the standard so that we can try to abide by the rules and laws in every place as citizens.
"Law is not a respecter of whoever we are or our status and the UK has demonstrated that to the entire world. The country will not allow people to trample on their law"
Speaking on what Ekweremadu would have done differently in the case, Olajengbesi said, "The law is actually very clear on the donation of organs and issues related to that, Ekweremadu would have approached the appropriate authority in the UK and ensure that the process of donation is done seemly without committing any crime.
"The law is that when you purchase human organs it is also like purchasing human life which is inhuman. So for anyone donating an organ, it has to be voluntarily, freely, and without any financial inducement. But in this care apparently, you can see that the young chap was induced and at some point, he became smarter and played Ekweremadu and here we are today.
"I personally sympathize with the senator's family and as a family man, it can be very difficult to take such a decision and we should also understand that we all are human beings. I think if Ekweremadu was humble enough to announce to the whole world that his child is facing such a medical challenge and request people who want to voluntarily donate a kidney, perhaps he would have found people to do it.
"Donating organs is not a big deal, what is important is the donation voluntarily done and did they follow the laws to the letter. In the case of Ekweremadu, it is obvious the law was not respected. I think it was an oversight and the attitude of taking the law for granted because we have such a culture of impunity in Nigeria"
Perhaps Ekweremadu's case will be a cautionary tale to Nigerian politicians that a day of reckoning is coming and this 'breakfast' will surely reach every one of them.