Police Arrest Repentant Boko Haram Terrorist For Money Theft In Borno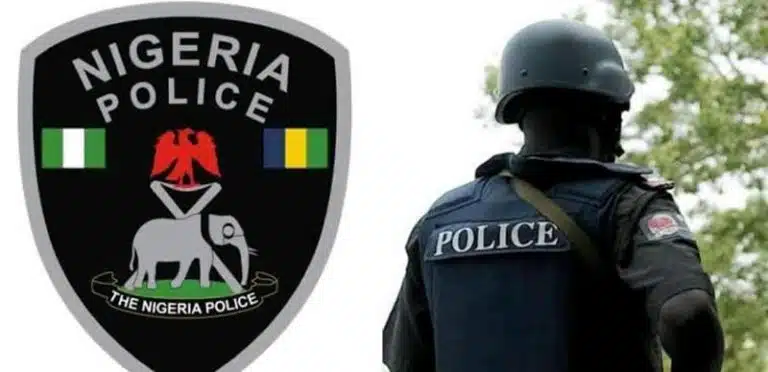 The Borno State command of the Nigeria Police Force has arrested a repentant Boko Haram member over alleged money theft.
The former terrorist, Baba-Goni Mohammed Ibrahim, was apprehended after allegedly stealing property worth N170,000 in Maiduguri, the state capital.
Parading the suspects before the state command headquarters, the State Commissioner of Police, Abdu Umar, said his officers also nabbed a suspected member of a foreign robbery syndicate in a recent operation in Damasak, Mobar Local Government Area of the state.
The duo were among 110 suspects paraded at the headquarters over their alleged involvement in different criminal acts in the state, Naija News understands.
Confessing his crimes, the robbery syndicate, Modu Adamu, who was fully kitted in Nigerian military uniform, said he is an indigene of Diffa, Niger Republic.
Adamu told the security operatives that he was involved in three different robbery operations in the area and said that luck ran out of them when a team of security operatives busted their syndicate.
"In our first operation, I was given N130,000, then N50,000 and N10,000 in the second and third operations. However, we mounted a roadblock for the fourth operation when we suddenly sighted a team of policemen.
"In a bid to escape into the thick forest, I was apprehended while the other gang members, Abdu, Kado, Bazamfare, Baida, Bororoji and Umaru, escaped," Adamu confessed.
On where he got the uniforms and weapons, Adamu said, "We buy it from Kaula, a village in Diffa province in Niger Republic. An AK47 rifle is sold at the cost of N700,000, but all the weapons we use were owned by them (gang members)."
He added that before joining the syndicate, he was tending his father's flock around the Diffa and Damasak axis, saying he regretted his action.
On his part, the repentant Boko Haram insurgent, Baba-Goni, explained during interrogation that he was arrested for stealing eight wrappers and a few other apparels belonging to one Hajiya Lami of Mashidmari ward in Maiduguri metropolis.
Naija News understands that the suspects paraded by the CP committed various crimes that include homicide, armed robbery, rape, handset snatching and kidnapping.
The CP said the suspects would be charged in court after a thorough investigation, assuring that the command would not relent in its efforts to rid Borno State of crimes.