Police Give Update On Seun Kuti's Case, Issue Strong Warning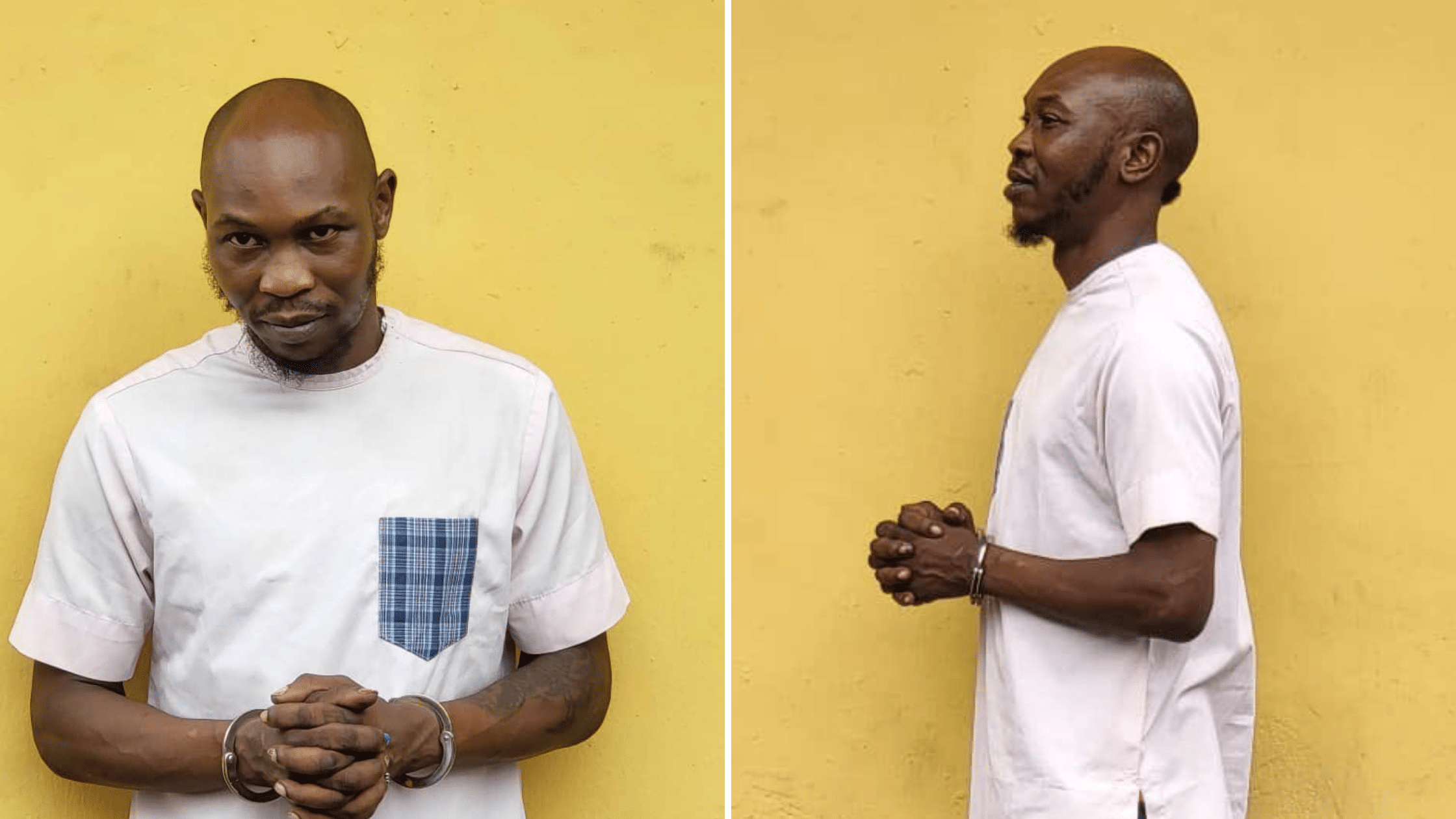 The Nigeria Police Force has promised that it would not engage in a media trial in the case involving popular Afrobeats musician, Seun Kuti but would be thorough and professional.
The Police made this known in a statement on Thursday in which it alleged that some people have been spreading false information and misrepresentations about the case on social media.
While warning against such actions, the Police in a statement by the Force Head of Chambers, DCP Simon Lough (SAN) warned Kuti's defence team to allow the judicial process to take its full course and stop diverting attention from facts.
The statement added that no law prohibits the use of handcuffs on a suspect especially one like Seun Kuti who has already demonstrated violent tendencies by slapping a Police officer.
Lough also stated that contrary to trending views, Kuti was not paraded along with criminals but only his photograph, fingerprints, name, and address were taken in line with the provisions of the law.
The statement reads: "It has become imperative to correct some misrepresentations being circulated on social media solely to garner sympathy from the public and to divert attention from the fact in issue.
"First of all, there is no law that prohibits the use of handcuffs to restrain a suspect especially a suspect that has shown tendency of violence like Seun Kuti that has already shown act of violence by attacking and slapping a police officer in uniform and even threatened his wife in the process.
"Secondly, section 10(4) of Administration of Criminal Justice Law of Lagos State allows the taking of photographs of suspects arrested for identification and record purpose. Seun Kuti was not paraded as erroneously alleged by his lawyers.
"It was his photograph, fingerprints, name, and address that were taken as provided for in the law. The Nigeria Police hereby assures the public and all law-abiding Nigerians that the Force will not engage in media trial of the case but would carry out investigation in line with the law, professionalism and international best practices.
"The Nigeria Police equally appeals to the defence team of Seun Kuti to desist from engaging in media trial/defence of their client and allow the judicial process take its full course.
"The Nigeria Police reiterate its adherence to the rule of law and the protection of rights and liberties of the citizens."