APC Leader Stands Against Tinubu Appointing Kwankwaso As Cabinet Member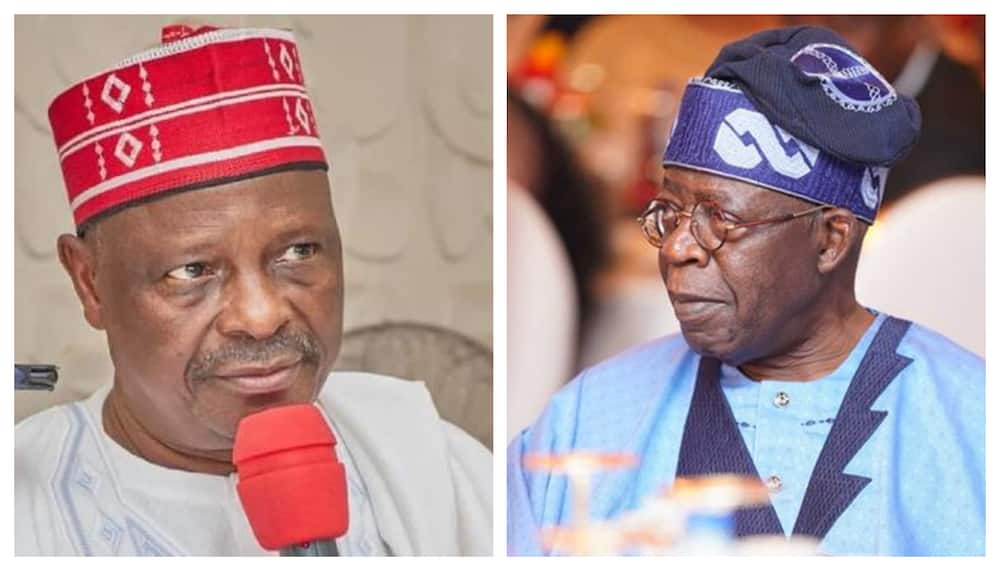 A prominent leader of the All Progressives Congress (APC) in Kano, Abdulmajid Kwamanda has expressed his opposition to the President-elect, Bola Tinubu appointing the presidential candidate of New Nigeria Peoples Party (NNPP), Rabiu Kwankwaso into any position within his cabinet.
Naija News had earlier reported that during a meeting between Tinubu and Kwankwaso in France, they discussed the possibility of the former Governor of Kano State joining the president-elect's cabinet once he assumes office later this month.
Addressing reporters in Kano on Thursday, Kwamanda made it clear that the party in the entire northwest zone would not welcome Kwankwaso.
He cautioned that if the president-elect were to consider the NNPP candidate for a position, the party in the region would withdraw its support.
Kwamanda stated, "We in the north-west do not welcome Rabiu Musa Kwankwaso to our party APC. We do not accept the idea of Bola Tinubu giving him any appointment even as low as a messenger in our dear party. Should Tinubu ignore our outcry and appoint Kwankwaso, we are going to disrupt the entire APC in the north and withdraw our support for him."
He emphasized the strong sentiment within the northwest region, asserting that the party would not accept Kwankwaso's inclusion in the APC.
Kwamanda emphasized the investment of efforts, integrity, and dignity by the north in mobilizing voters to support Tinubu.
He expressed disappointment that despite their efforts, the people did not vote for a fellow northerner, only for Kwankwaso to be considered for an appointment by Tinubu.
Kwamanda concluded by warning Tinubu that if he were to ignore their call and appoint Kwankwaso, the party in the northwest region would turn their backs on him.
He reiterated that they did not welcome Kwankwaso into the APC and would not support any appointments for him.