10th NASS Leadership: NEF Spokesperson Reveals The Kind Of Candidates Northerners Want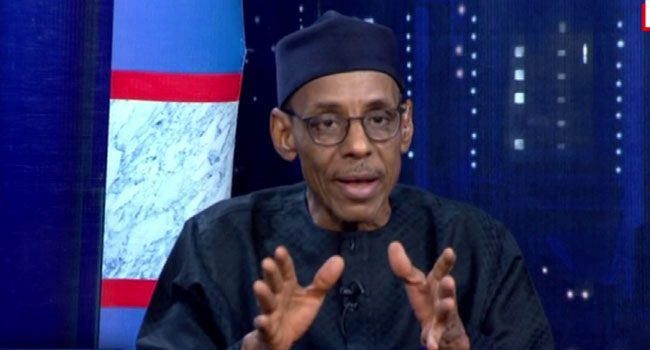 The spokesperson for the Northern Elders Forum (NEF), Hakeem Baba-Ahmed says the North does not want just any legislator to emerge as the Speaker of the House or the Senate President.
According to him, the northerners do not want leaders in the National Assembly who would be there just to fulfill their personal ambitions but those who will serve the interest of the region.
Baba-Ahmed therefore challenged the lawmakers from the north to look amidst themselves and determine those with personal integrity and leadership abilities to position the legislative arm of government.
Naija News reports he made the submission on Thursday while speaking virtually at a one-day Colloquium organized by the Democratic Watch Initiative (DWI) in Kaduna with the theme "Inclusive Participation for Sustainable Democracy".
The NEF spokesperson pointed out that the north was the only region that gave all the candidates in the 2023 elections huge votes but now that the elections are over, the lawmakers should be allowed to choose their leaders.
"That is how politics is played. The North does not want just any legislator from the North to become Speaker. We should hope that he has the highest personal integrity and a good idea of how his position can help him. All of them contesting should submit to a process by which their fellow contestants nominate them and then support them.
"The same thing should be done at the Senate level. If those who know each other better than us cannot decide who will serve our interests as Northerners best, then we stop campaigning for all of them. We do not want legislators who want to be in positions of power to fulfil personal ambitions.
"The northern voter has done his job. Some voted because of convictions over the qualities of candidates, some because they were induced; some along faith lines and others along party lines. The result was that the North was the only region that gave all the candidates huge votes, indeed, they made the difference in terms of who became elected at presidential levels. Individuals and groups lobbying for positions for northern legislators should be conscious of a number of things.
"First, the best thing is to respect the independence of the legislature and allow members to choose their leaders. Elected legislatures waiting for final verdicts from the courts who are lobbying groups and members of the public to be elected by colleagues or the President-elect forget that if successful, they will be leading the legislature. Groups which lobby Tinubu for 'theirs', should know they will pay a price in the long run," Baba-Ahmed said.