Police Provide Updates On Attack On US Embassy Staff In Anambra State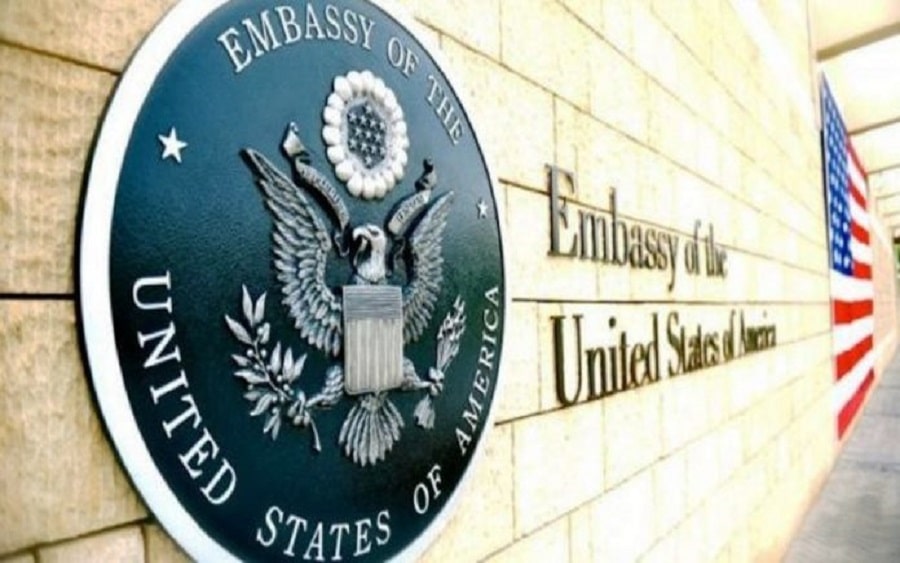 The Nigerian Police has provided further updates regarding the attack on US embassy staff in Anambra State, shedding light on the tragic incident that occurred in Ogbaru Local Government Area on Tuesday.
Naija News had earlier reported that four persons lost their lives in the attack.
The Police Public Relations Officer, DSP Ikenga Tochukwu revealed that among the victims were two policemen and two officials of the US Consulate.
In a statement, the command spokesman stated that the attack took place around 3:30 pm along Atani, Osamale road in Ogbaru LGA.
The assailants ambushed the convoy of the US Consulate staff, resulting in the deaths of two PMF operatives and two consulate officials.
Their bodies were set on fire along with their vehicles.
The statement further explained that upon the arrival of the joint security forces responding to the incident, the perpetrators fled the scene after abducting two police operatives and the driver of the second vehicle.
It was clarified that no US citizen was present in the convoy during the attack.
The command expressed regret over the incident, emphasizing the need for such convoys or related activities to involve the police or other security agencies in the area.
The statement assured that the fight against insurgents in the state remains a priority, and efforts will continue until security stability is fully restored.
It reads, "The Joint Security Forces have embarked on a rescue/recovery operation in Ogbaru LGA, following an attack on a convoy of staff of U S Consulate today 16/5/2023 by 3:30 pm along Atani, Osamale road. The hoodlums murdered two of the PMF operatives, and two staff of the Consulate, and set their bodies ablaze and their vehicles.
"Also, the arsonist/murderers on sighting the responding joint security forces abducted two Police operatives, the driver of the second vehicle and took to their heels. No US citizen was in the convoy.
"The Command, while reacting to the situation regrets that a convoy of such or any related will enter the state without recourse to the police in the area or any security agency, assured that the battle against the insurgents in the State is focused and it will remain sustained until such a time security stability is fully restored."