I Will Challenge Buhari's $800m Loan In Court – Ndume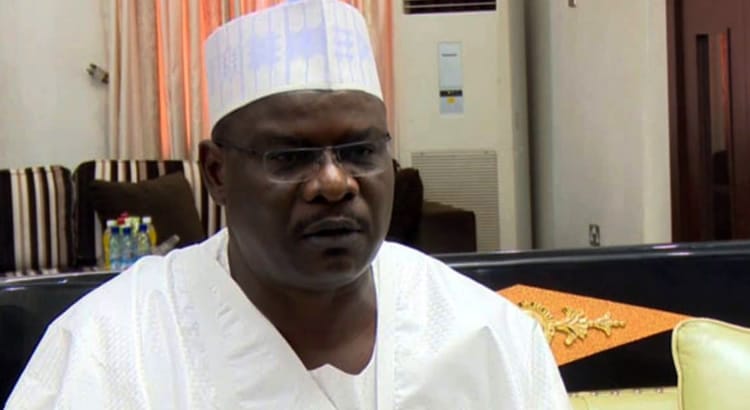 The lawmaker representing Borno South Senatorial District, Senator Ali Ndume has expressed his intention to contest the $800 million loan requested by President Muhammadu Buhari's administration.
President Buhari had sought approval from the Senate for the loan, which would be used to fund the National Social Safety Network Programme.
The loan, obtained from the World Bank, aims to provide assistance to the most vulnerable individuals in society following the removal of petrol subsidies.
However, in an interview on Trust TV's Daily Politics, Ndume argued that the loan is "unconstitutional and unfair."
Using an analogy, he stated, "Let me give you an example: We are two people in the studio, and you say you are going to borrow one million and share it between the two of us.
"How would you decide who gets the money? Moreover, if the two individuals are the ones responsible for repayment, that would be acceptable, but in this case, all Nigerians will bear the burden."
Ndume further emphasized the unfairness of randomly distributing 4,000 to Nigerians, highlighting that such an approach would be unconstitutional, as discrimination is not permitted according to Nigeria's constitution.
Expressing his concerns, Ndume criticized the administration for potentially misleading President Buhari and suggested that their focus is on personal gain rather than the welfare of Nigerians.
He concluded, "What they are targeting is what they can get out of it, not what Nigerians can benefit from. You can quote me on that. If any of them challenge me on TV, I will be ready to explain myself. They are misleading the President."
Senator Ndume's firm stance against the loan indicates his determination to contest it through legal means, based on his belief that it goes against constitutional principles and does not serve the best interests of the Nigerian people.