Buhari Believed In One Nigeria, Will Be Remembered For This – First Lady, Aisha Buhari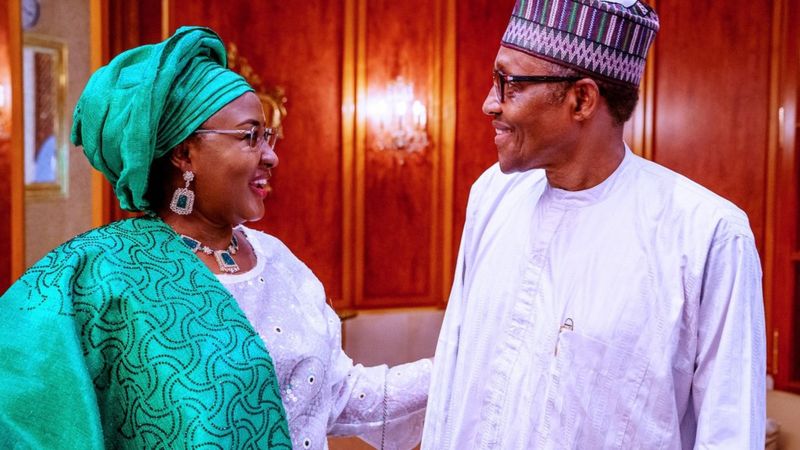 First Lady, Aisha Buhari, said in Abuja on Tuesday that her husband, President Muhammadu Buhari, will be remembered for believing in one Nigeria.
Naija News reports that Buhari will hand over to another government come May 29, 2023, having completed his eight years in office.
Speaking in Abuja on Tuesday when she flagged off the Health Initiative for Rural Dwellers (HIRD), the outgoing president's wife, Aisha Buhari, said Nigerians will remember her husband as a leader who placed a premium on youth development.
On the day's subject, Mrs Buhari said the president was particularly passionate about the scheme, adding that his belief in one Nigeria drove his support for the scheme.
"The administration of President Muhammadu Buhari will be remembered as one which places a premium on youth development.
"Mr President is particularly passionate about the NYSC. His support for the Scheme is driven by his belief in one Nigeria and sincere appreciation of the contributions of these young men and women. To this effect, the First Family always treat corps members serving in Daura, Katsina State, to presidential reception during Sallah festivities," the First Lady said.
She, therefore, admonished the management of the Scheme and corps members not to relent on their efforts in promoting the unity of the country by providing quality service delivery to the nation irrespective of state or place of service.
The First Lady explained that the introduction of the (HIRD) programme had been successful; hence her office appreciated the project by donating "a well-equipped mobile clinic to the Scheme to enhance the success of the corps medical team."
Buhari said the scheme had made an enormous impact, especially among rural dwellers, which has continued to attract commendation from within and outside the country.
On his part, the Director General of the National Youth Service Corps (NYSC), Brigadier General Yushau Dogara Ahmed, said the HIRD programme was born out of the need to solve health challenges affecting poor people in rural areas across the country.
He said the programme initiated in 2014, was a platform through which corps medical personnel comprising doctors, pharmacists, nurses, and dentists, amongst others, provide free and quality health care for the people, especially the rural poor.
Ahmed reported that over three million Nigerians had benefited from the initiative.