Trial Of Suspended DCP, Abba Kyari Resumes Behind Closed Doors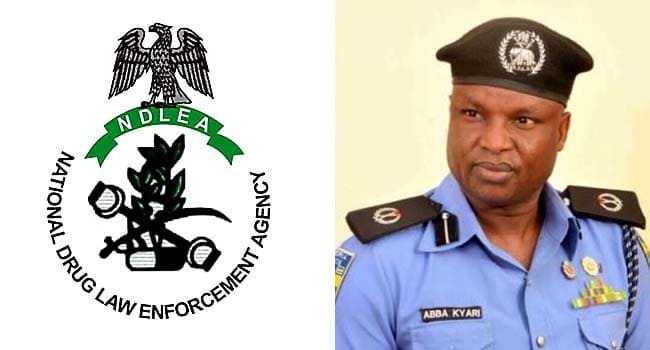 In a Federal High Court in Abuja, the trial of suspended Deputy Commissioner of Police (DCP), Abba Kyari and three others resumed on Tuesday, with proceedings being conducted behind closed doors.
Justice Emeka Nwite issued an order for journalists, lawyers involved in other cases, and other litigants present in the courtroom to exit before the commencement of the proceedings.
Previously, the trial proceedings were open to the public without any restrictions on who could be present.
The order to conduct the trial in private was made in response to an application by Sunday Joseph, the lead prosecuting lawyer from the National Drug Law Enforcement Agency (NDLEA).
Joseph requested that lawyers in other cases, litigants, visitors, and journalists be excluded from witnessing the proceedings in order to safeguard the identities of the upcoming witnesses listed to give evidence in the trial.
After granting Joseph's application, Justice Nwite temporarily suspended the proceedings to allow non-actors in the case to leave the courtroom.
Explaining the reason behind the application, Joseph stated that it was necessary to protect the witnesses, who are intelligent officers, as there is a doctrine of state privilege in the interest of national security.
He also mentioned that members of the Inspector-General (I-G) of the Police Intelligence Response Team (IRT) who are loyal to Abba Kyari had been attending court sessions, and their identities were not known. Thus, protecting the witnesses was crucial.
Joseph acknowledged the allegations of witch-hunting but emphasized that the need to protect the current set of witnesses was due to the sensitive nature of their identities, which could not be exposed to the public.
Although some lawyers who had cases in the court protested the decision to exclude them, Justice Nwite appealed for their understanding. He assured them that their cases would be heard later and requested their patience.
The trial continued, with further proceedings taking place in private.