Anyone Trying To Frustrate Tinubu's Inauguration Will Be Crushed – Military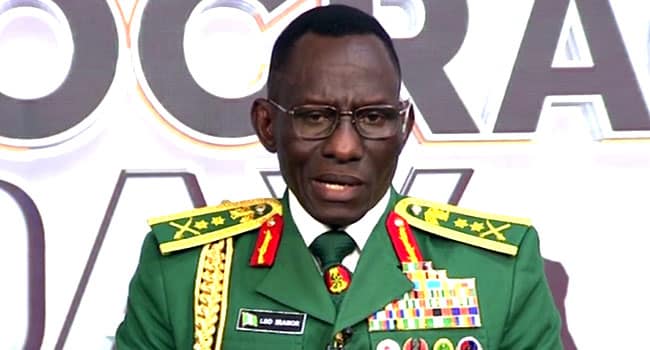 The Nigerian military has said individuals and groups attempting to frustrate the inauguration of the President-elect, Bola Tinubu, on May 29 will be seriously dealt with.
Naija News reports that the Director of Defence Information, Brigadier General Tukur Gusau, stated this on Monday in Abuja, the nation's capital.
Gusau warned dissident groups and politicians who lost in the 2023 elections against any threats to the transition programme and by extension to democracy in the country.
In a chat with The Punch on Monday, the Defence spokesman said the military stood by the warning it earlier issued to groups calling for an Interim National Government (ING).
Gusau, however, threatened that the military will crack down on potential threats to national security and warned troublemakers not to test the will of the military ahead of the inauguration.
The Defence spokesman added that the preparation for the inauguration was ongoing and the military is already doing rehearsals for the march past parade for the event.
He said: "The preparation for the event was ongoing. We are already doing our rehearsals for the march past parade.'
This statement comes hours after the Inspector-General of Police (IGP), Usman Alkali Baba claimed that some political elites and some other unpatriotic individuals are planning to frustrate a civilian-to-civilian handover of power on May 29, 2023.
According to him, some politicians that the outcome of the 2023 elections did not favour are trying to frustrate the handover of power to the President-elect, Asiwaju Bola Tinubu by issuing public threats that are directed at instigating actions.